Revealed – how Ardonagh Group is financing mega deals | Insurance Business UK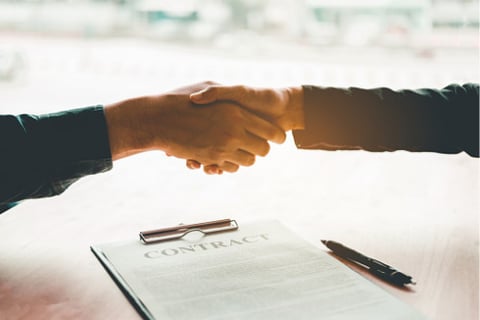 In the UK insurance industry, stories are rarely bigger than the news of Ardonagh, the UK's largest independent insurance brokerage, swooping for the name behind the biggest broker network in the country, Bravo Group (see the full story here). But how does a deal like that come about?
While the industry eagerly awaits further comment from both parties, what has been made apparent is that Ardonagh has secured the "largest-ever" unitranche loan, being led by Ares Management. It consists of a £1.575 billion unitranche loan, as well as a £300 million committed capital expenditures facility. Combined at £1.875 billion, it will be used by Ardonagh, according to the lender, to "support its business expansion plans."
In addition, Ardonagh is launching a $500 million PIK toggle note, which is a type of debt that allows the company to defer interest payments at will. This, according to Bloomberg, supports its acquisitions not only of Bravo Group, but also of Arachas in Ireland and Bennetts Motorcycling Services.
"We believe this is the largest ever unitranche financing transaction globally, which is a testament to the quality of The Ardonagh Group, our long-standing relationships with HPS Investment Partners and Madison Dearborn Partners and the advantages created by our global and scaled platform," said Blair Jacobson, partner and co-head of European credit and Mark Affolter, partner and co-head of US direct lending. "We believe there is a significant need in the current market to serve as a partner to companies in need of scaled financial solutions and are excited to support Ardonagh in realising its growth ambitions."
According to Ardonagh CEO David Ross, the financing will "support the next phase of our growth strategy." The company has already swooped on the likes of Autonet, Bishopsgate, Carole Nash, Geo Underwriting, Price Forbes, Swinton, Towergate and URIS.
"The substantial commitment from this lending group led by Ares is a vote of confidence in Ardonagh and our management team," he said. "The structure of the unitranche facility and additional committed capital expenditures facility leave us well positioned to deliver the next phase of our growth strategy and beyond."