RSA scraps cash bonuses for executive committee | Insurance Business UK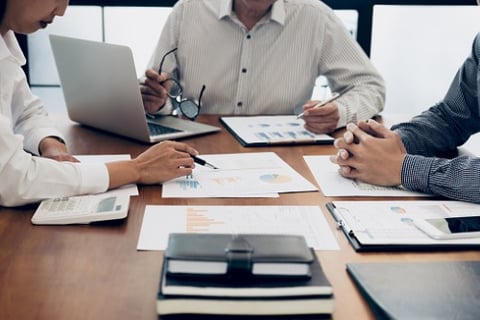 RSA, which even without the coronavirus pandemic pays some £5 billion in gross claims costs annually to policyholders globally, is making sure it can fulfil its obligations to customers during this difficult time.
"The extraordinary challenges presented to us all by COVID-19 on top of the 'business as usual' support needed by customers in their daily insurance needs, put special focus on the insurance industry sustaining maximum confidence in its ability to serve society reliably through this crisis period and beyond," stated the UK-headquartered insurer.
"In reflecting on this and the heightened sensitivity of regulators and other stakeholders to short-term use of capital, the board of RSA Insurance Group Plc has agreed to suspend its final dividend relating to 2019."
The dividends, at 15.6 pence per ordinary share, would have been due for payment on May 14. RSA said its board intends to resume dividend payments as soon as it is prudent to do so.
"This is a difficult decision," noted chair Martin Scicluna, "not least in terms of the initial impact it will have on shareholders. The company has a strong capital base, but we think it is right and prudent, for the many businesses and people that we support as well as wider stakeholders, to take these steps now, and ensure that RSA is well placed to continue doing what we can to help through this crisis.
"No company exists in a vacuum and at this time we judge it to be in the best long-term interests of RSA to show forbearance on dividends and maximise our capability to support customers under the terms of their respective policies and play our part in industry initiatives to support relief efforts."
British peers Aviva and Direct Line Group have also suspended paying out 2019 dividends.
Meanwhile it was revealed that bonuses for RSA bosses have been scrapped as well.
Lifting the lid on the move, the insurance group explained: "All RSA senior management are aligned with shareholders in having material personal exposure to RSA share price and dividend streams.
"Additionally, while remuneration decisions will be made in the light of the company's results and shareholder experience for all of 2020 at the appropriate time, RSA confirms that its executive directors and executive committee will not receive any cash bonuses for the current year at least until dividend payments are restarted for shareholders."