Senior broker: My career journey, tech, and being a woman in insurance | Insurance Business UK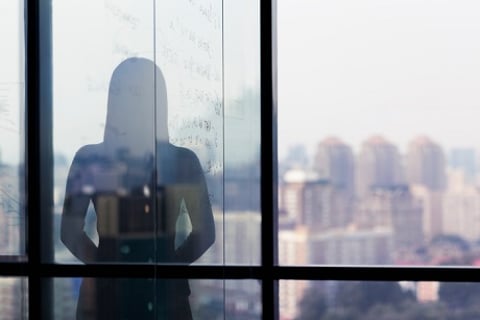 The publishing of gender pay gap data this year has shone a light on the gulf that remains in the insurance industry between men and women: fewer women are at the top of the industry in the higher paid, higher-ranking roles.
Hot on the heels of the London market's Dive In Festival last month, diversity is higher on the agenda than ever. This month, Insurance Business will host The Women in Insurance Summit in London, which will bring together some of the most successful women in the industry, including Zurich CEO Tulsi Naidu, chief executive of the Chartered Insurance Institute Sian Fisher, and Chubb's head of diversity and inclusion for Europe Eurasia and Africa, Louisa Lombardo.
Yvonne McKnight, operations, marketing director & co-owner of Glasgow-based Affinity Brokers, is a woman at the top of her industry. Insurance Business spoke to her about her career journey, her experiences of the gender gap in insurance, and why technology won't yet usurp the broker.
McKnight began her career as an SME underwriter with RSA 17 years ago, where her first role was in the SME package team providing quotations over the phone to brokers for shops and offices.
"We thought we were at the cutting edge of technology then," McKnight told Insurance Business.
Since then, more and more commercial business has started to be transacted online, including products previously considered too complex, the broker said. But while technology can offer huge efficiencies, it's not set to supersede brokers any time soon, says McKnight.
"For some of our clients, e-trading has proven to be a far more efficient way of obtaining quotes, comparing cover and issuing policy documentation. For others, you have to take a more traditional approach, particularly with our quirkier risks, and I don't see that changing any time soon," she said. "Technology should absolutely be embraced, but I don't believe artificial intelligence will replace the need for brokers if we can demonstrate the added value we bring to risk management."
Like many in the industry, McKnight says she fell into insurance – but has never regretted it since.
"Every day is different, and you meet people from all different walks of life and backgrounds," she said. "I like the fact you can study for your professional qualifications at the same time as working. I dropped out of university, despite doing quite well, because I knew full-time studying was not for me. I was able to gain my professional qualifications without the mounting debt of going to university and get a head start on my career."
As a woman in an industry often dominated by men, McKnight says she has never felt that her gender has held her back or stopped her from moving further up the ladder. However, she says she is "acutely aware" that's not the norm in the industry.
"You only have to look at the Gender Pay Gap figures being published by the larger brokers and insurers in our industry to see that," she said.
The team at Affinity Brokers is 55% men and 45% women, with women making up two-thirds of the senior management team.
"I feel we are pretty well balanced," McKnight said. "As an industry, we definitely need to do more to improve the number of women in management and board positions. It has been proven time and time again that having a diverse senior management team improves company performance, why wouldn't you want to embrace that?"
McKnight pointed to the efforts of the Chartered Insurance Institute which she said is working hard to highlight the issues of gender equality and diversity in the workplace.
"Hopefully companies in our industry are beginning to recognise the benefits, and are sufficiently embarrassed of their Gender Pay Gap results – enough to spur them into action," she said. "It's all very well having a diversity policy in place, but companies need to ensure this is being put into practice and that the senior management and board reflects this."
The industry also needs to do more to build a strong pipeline of talent which includes the younger generations, according to McKnight.
"As an industry we need to boast about the career you can have in insurance to attract young talent," she said. "So many people think of 'professions' purely as banking, accountancy and law, but you can have such a very varied and rewarding career in the insurance profession too."
Hear from more inspiring women in the industry at The Women in Insurance Summit on Monday, October 29.