Understanding IFRS 17 in time for its implementation | Insurance Business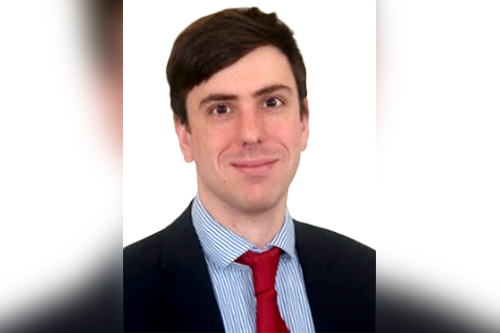 The COVID-19 crisis has understandably been a point of focus for the insurance industry since the onset of the pandemic and it has been the role of many advisory firms working in the sector to ensure that other considerations do not get overlooked. For many insurance companies the approaching date of implementation of the new IFRS 17 accounting standard is a matter of ever-growing concern, and Mark Spencer (pictured), accounting advisory leader at the accountancy and advisory business, BDO, spoke with Insurance Business on how insurance companies can prepare themselves for this change.
Read more: Moore Stephens and BDO lift the lid on mega merger
Spencer noted that the fundamental aim of IFRS 17 is to standardise global insurance accounting and that this is a natural progression of accounting, as the insurance industry has had IFRS 4 for a number of years, which has operated as a placeholder for this updated standard. Mark, who leads the financial services accounting advisory team at BDO, specialises in advising financial institutions on a broad range of accounting change programmes and has seen a definite uptick in questions from insurers surrounding this subject.
"This is across both life and non-life, and both in the UK and internationally," he said. "And it is because the clock is ticking. While the IFRS 17 effective date of January 01, 2023, seems a fair while away, IFRS 17 requires you to restate your comparatives, which means in effect that you need your December 31, 2021, balance sheet to be IFRS 17 compliant at some point in 2022 at the very latest."
"That is why we are seeing the uptick, because effectively we have less than 18 months to do this. And regulators have also been clear that this is not a special or discretionary project. It cannot be put on hold because of COVID-19."
Spencer highlighted that when the lockdown first started back in March, there was a clear drop in inquiries as business focused on establishing remote working facilities and getting back to business as usual. However, he said, insurance companies are aware that the implementation of IFRS 17 is an essential project which will cause a fundamental change in insurance and accounting that will take time to implement, and there has since been an increase in requests for assistance from BDO.
Read more: IFRS 17 - driving value beyond compliance
"We have been faced with various requests for differing forms of assistance, from both in the UK and overseas," he said. "This is either from insurers who are just starting this journey, or from those who are looking for assurance on decisions they are making which are critical to their implementation project success, or who need support with a specific aspect regarding accounting, actuarial, data, systems, processes, governance and tax."
Every insurer is different in terms of what they offer and how they are structured, Spencer said, but the concern which appears to link them all is the lack of time they have to implement IFRS 17 properly. There is a lot to be done, and not a great deal of time to do it, so insurers are looking for every possible support.
Read more: The questions insurance firms should be asking about IFRS 17
The best advice Spencer could give an insurer to offset their concerns around this implementation is to fully understand the standard's requirements. This does not mean just reading them, he said, but actually comprehending how they will impact your business. And then, based on this, these businesses should identify those key areas, the outcome of which will be the difference between project success and failure, and focus on landing these as quickly as possible. When it comes to the design of any relevant solutions, insurers should enlist the help of subject matter specialists where necessary.
"The insurance industry is currently under the spotlight, given COVID-19, regarding assessing product viability and, when doing so, I would advise insurers to consider the implications of changing terms and conditions of products against IFRS 17 requirements, as it is a good opportunity to do so," he said. "Also, insurers should be looking at the data that they have but through different lenses, as more is useable than they would often think. We [at BDO] have seen this across the board - the data is there, it is just about using it and thinking about it differently."