What's on the minds of insurance brokers? | Insurance Business UK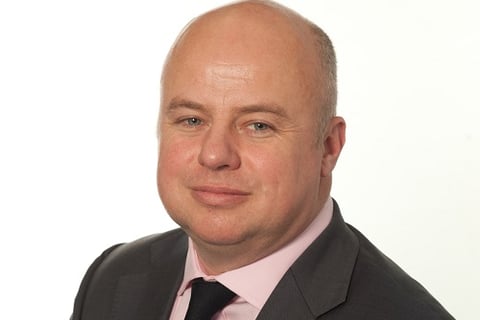 With a new Prime Minister set to be announced soon, and only three months until the new deadline for Brexit, political uncertainty is again at an all-time high.
This may be why new research from Aviva shows that insurance brokers are increasingly worried about the economic climate impacting the way they do business.
The company's Broker Barometer Report is completed every six months, taking stock of how brokers across the UK feel about the industry and about their own businesses. And the May 2019 survey, the results of which have just been released, highlights that the number of brokers who feel the economy is having a positive impact on their business has halved in the last 12 months. In May 2018, 20% of brokers said it was having a positive impact while in the latest survey only 9.8% responded that they felt that way.
Phil Bayles (pictured), Aviva's managing director of intermediaries, said that the economy was a major issue for brokers, but that although Brexit was contributing to economic instability, there were other factors at play.
"It's not just Brexit," Bayles said. "There's the China-US trade talks. The Germany economy is virtually in recession, and Germany is the biggest economy in Europe by some measure.
"I don't think there's one thing - I think there's a number of things. None of them are confidence builders, they're all things that reduce confidence."
Still, Bayles believes that things could be worse.
"We've been reasonably resilient," he said. "I think considering we've had uncertainty around Brexit hovering around for three years now the economy's performed pretty well despite that."
This was also reflected in the survey of brokers, with less of them looking to expand their business - 39% now compared to 48% in December 2018 - but the number looking to leave staying steady at around 91%.
This seems to reflect the uncertainty more than anything else, according to Bayles.
"I think what you're seeing is people not in a positive enough frame of mind to invest, they're waiting for the fog to clear a little bit," he explained. "I think there's a lot of people waiting to see what happens.
"There's a lot of people sitting on their hands, waiting to be able to say 'OK, I now know what the state of play is,' to go for it or not."
The managing director explained that with an economy like the one we have currently, if people are making money, they will just continue but not plan anything drastic like big expansions.
"It's a tepid economy, or lukewarm. It's neither disastrous nor good, it's just bumping along," Bayles said.
"But if you look at people's individual businesses, they're not super bullish but they're confident and wanting to stay in."
His advice to brokers is pretty simple: keep to the basics that you know well and you should be OK.
"Do the basics well," Bayles explained. "Keep looking after clients well, service them well and they'll stay with you.
"You've got to make judicious investments in technology. That doesn't mean spending millions of pounds on some unproven insurtech but it does mean there's some technology you can invest in which will make your business more efficient which will serve customers faster and better."
The other key, Bayles said, is the retention rates of clients, and just being ready for when the political and economic situation changes.
"The number one thing is to carry on doing the things that create the revenue for them, which is looking after their customers, focusing on their retention rates," he said. If they have high retention rates their business will tick on and grow organically.
"It would be unusual if the current economic situation carries on for years. At some point we will break out of the current economic cycle and there will be opportunities for people who have made their businesses fit and ready."