Why the diversity and inclusion journey must be worked on every day | Insurance Business UK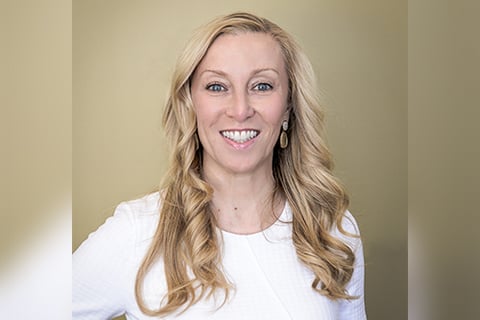 Despite the uncertainty generated by the COVID crisis, the insurance industry is determined to showcase its resilience, and the hardiness of the sector has been on display throughout the pandemic. Every day brings news of mergers and acquisitions, product launches, rebrands and the development of ambitious business strategies, each designed to propel insurance businesses into their next phase of growth.
Read more: Pen Underwriting CEO on the steps to achieving a £1 billion vision
Among these changes, September saw the completion of the merger between Ryan Specialty Group, LLC and All Risks Ltd which have combined under the name Ryan Specialty Group (RSG). With around 3,300 employees and over 70 offices throughout the UK, the US and Europe, RSG is projected to handle nearly $15 billion (approx. £11.7 billion) in premiums during 2020.
For Marya J. Propis (pictured), who previously held the role of SVP, director of distribution and broker partnerships, this merger has seen her take on this role at RT Specialty, LLC, the wholesale brokerage arm of the business. Propis, who is a familiar face on Insurance Business's Elite Women list and was named the 2019 Insurance Professional of the Year by the New York City Association of Insurance Women, recently spoke with Insurance Business to discuss how she came to join the sector.
Propis noted that she originally went to school for broadcast journalism so if she had not made the leap of working in the insurance industry, she would likely have fulfilled her aspiration of being a sportscaster. Either that or a concert pianist, she said, as she had played piano with serious intent throughout high school.
"My family was in the business and while I resisted insurance for a while I eventually went to work for my uncle at our family's P&C agency in Buffalo, NY," she said. "I fell in love quickly with both the technical and sales dimension of the business, plus the negotiation skills and strategy development acumen required. Insurance has turned into something I just love. What I particularly like about working in the industry is the people we meet and work with. [They are] smart and accomplished and dedicated and hardworking. The desire to help others and combination of leadership and altruism is always refreshing and uplifting to me."
Read more: Markerstudy highlights the changing talent acquisition sector
Having recently joined the global advisory board of Insurance Business's Women in Insurance Network, Propis champions the need for a consistent focus on how to continue the diversity and inclusion journey that everybody is on together. This is something we must work at every day, she said, and in every facet of what is done both on a professional and a personal basis. Looking to how the place of women in the insurance industry has shifted in recent years, she believes that the view of women is changing but she is not yet convinced that the position of women is actually shifting as much as it should be.
"For me, I've always believed that the only person that can hold me back is myself," she said. "That belief isn't held by all women, however, and I respect that deeply. I think you have to learn to see your own true value and talent and then learn to manage your career from a place of strength and confidence. When you aren't able to do that, it becomes an obstacle to leadership."
Read more: CEO on the need for a change in diversity and inclusion dialogue
There are several concrete ways that the insurance industry can develop under-represented talent sources in the sector, Propis said, and to ensure a strong pipeline of new talent in the future. The sector must strengthen its partnerships with academic institutions that produce educated people who aspire to work in the financial services industry. These partnerships should also look to specifically target diverse students.
It is also essential to support corporate talent development and campus efforts, not simply with regards to your own business or employer but with your trading partners as well, she said. It is incumbent on every individual to specifically identify emerging talent in the industry and to personally champion and sponsor that talent as a matter of priority.