Zurich UK's head of retail on how the COVID crisis has impacted brokers' digital capabilities | Insurance Business UK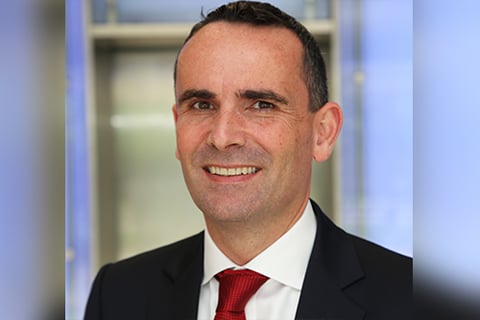 Even for those businesses which had embraced a flexible working culture before the COVID-19 pandemic and lockdown made it mandatory across so many industries, the last five months have been a substantial challenge. In a recent discussion with Insurance Business, head of retail at Zurich Insurance UK, Dave Martin (pictured), paid tribute to the staff and the systems of the business which allowed the insurer to be fully operational 100% remotely in an incredibly short amount of time.
"Throughout a difficult period, we have been there to serve customers, which is ultimately what we are here for," he said. "And that doesn't mean it has been easy for our staff, of course, they've been working from home, many setting up in bedrooms or working in intense heat, or facing challenges from a mental health point of view, but we are really proud of how we've handled the whole situation. And the thing for us to watch has been what this situation will do to influence competitors to start operating more flexibly, as we have, and then it's up to us to make the next move and to keep on looking at different ways that we can service customers without having to sit in offices all day."
Martin noted that the business has received some interesting feedback from its broker partners throughout the crisis, who have responded very favourably to the speed with which Zurich adjusted to the operational changes of the pandemic. In the three months from April to June, the team completed over 9,200 digital live chats with brokers, who were looking for technological innovation capable of enabling them to serve their clients effectively and efficiently, and he has seen first-hand the key operational challenges which have faced the broking sector.
"Brokers have all been in very different situations," he said, "there's been some that have been very good at operating from home and there's others that have continued working from offices. You'd be surprised how many Zoom calls I do with brokers who are sat in offices serving their customers. The one thing we mustn't forget is the end client, and a lot of our clients have continued working throughout this entire process, whether that be key workers, whether it be distribution, whether it be retail, etc."
Zurich has been proactive in helping it brokers to use this live chat functionality, Martin said, which has a number of benefits - from providing a clear record of what was said, to making it easier to the business to manage the flow of requests. With an answer rate of 97% and an average speed to answer of just 42 seconds, it has been no surprise that the broker satisfaction rating rested, during this period, at 95%.
"This means that brokers are getting the solutions they wanted when they came to our door," he said. "And it might not be as simple to use as making a quick phone call but it's a service that brokers are looking for, a service that supports their business. And it's also a service that both brokers and we can use to multitask."
With so many brokers embracing digital solutions during the lockdown to facilitate their client services capabilities, the question is whether these will have long-term implications on the way brokers work and Martin noted that this depends very strongly on the individual broker and the clients that they serve. There's many traditional markets that will want to be served in that way, he said, and the most important thing is to move as the customer moves.
Read more: Digital evolution must happen across entire insurance ecosystem
"We have seen a fast-tracking of a move to digital platforms, and digital environments in which you can interact and you can quote, and you can buy and cover more or less instantaneously. And, certainly, from a broker's point of view, being able to contact their clients on Zoom rather than travelling out to see them has really started to take off.
"But there's absolutely still a need to do risk management for brokers and to support them face-to-face. And I think it's not a one size fits all situation, different segments are working in different ways and different broker propositions are working in different ways… The important thing is that we remain agile and flexible."
During this time, monitoring the net promoter scores that the business is receiving from its customers, its brokers and its employees has been essential, Martin said.
Read more: Zurich on the three main pillars of sustainability
"We've seen a flight to quality during the lockdown," he said, "and clearly a brand like Zurich benefits from that. But that hasn't been created overnight, we've worked for years to get to this level of trust in the UK insurance market. Trust is vitally important to us and we remain committed to all those key principles, in terms of delivery, with an absolute belief that if you serve customers properly, professionally, and you treat people fairly, you will get the right business result."