Marsh and Aston Lark reveal top tips for remote onboarding | Insurance Business UK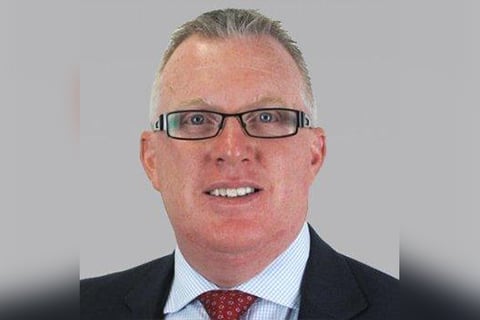 Even before the COVID-19 pandemic and the resulting lockdown altered global working practices, joining a new company came with its own challenges. Whether you have reached the exciting milestone of starting your first job or you are taking the next step in your career, the first few days in any new role are instrumental to determining how you feel about your decision. Those starting a new position during the lockdown are facing all the usual challenges of integrating into an existing team and learning new systems with the added caveat that this must now be done entirely remotely.
For Steve Woodhouse (pictured above), the HR director, UK & Ireland, for Marsh, the en masse move to remote working has seen a long pipeline of new joiners whose first days, weeks and months within the business have been conducted entirely online. Marsh was in the fortunate position of having a strong and structured onboarding process prior to COVID-19 and, therefore, did not have to create new procedures from scratch.
Read more: Marsh and QBE experts on planning for recovery post coronavirus
"It was more of a case of questioning firstly how can we turn what we've already got and make sure that it is available to everybody online as quickly as possible," he said. "And then to questions of how are we thinking about the new challenges that are being faced? And I think that often the challenges faced by new people joining an organisation are the same as the people who have been there for a while, they're just magnified in those early days."
The first step of integrating new staff was making sure they had working access to Marsh's IT teams and the right technology to set them up for their first day. The second step, Woodhouse outlined, involved creating a structured virtual onboarding procedure and a bespoke website to facilitate this process. From the start of March to the end of April this year, Marsh had approximately 450 new joiners across the global business and every effort has been made to support these individuals during their crucial early days.
The broad range of support offered include a structured three-week induction process, frequent scheduled check-ins with managers, and consistent health and wellness assessments - and these have been widely rewarded by the engagement and positive response of staff. A recent survey of these new joiners, Woodhouse stated, found that 99% of new employees felt welcomed and supported while 95% said they knew what was expected of them in their role within the first week.
In a recent interview with Insurance Business, the new associate director of Aston Lark's newly established Cheltenham office, Jim Stevenson, highlighted the challenges and the opportunities afforded by starting a new position during this time of enormous uncertainty. Stevenson emphasised his positive and responsive onboarding experience and Group CEO of Aston Lark, Peter Blanc (pictured below), highlighted how the brokerage has adapted to respond to the lockdown.
Read more: Aston Lark's new office head on his plans for the business
Blanc outlined how Aston Lark has a project team specifically focused on its onboarding programme and, as part of this project, the business has adopted a number of new procedures including welcome calls from HR before an employee joins the company and the ongoing conversion of all onboarding training courses to a WebEx format. This update has taken place to ensure that these courses can be delivered with the same enthusiasm and interaction that made the traditionally face-to-face training modules successful.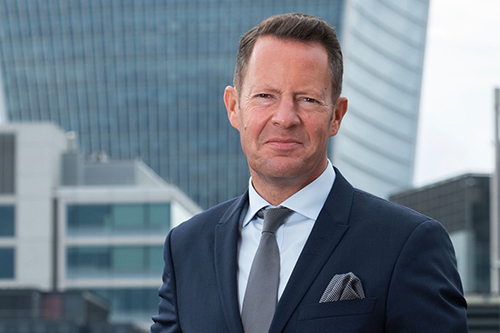 Blanc noted the imperative of educating new hires on the culture, vision and values of the business, and that the executive team and marketing teams of Aston Lark are working to create a welcome video for new starters which will tell them all they need to know about what matters most to the brokerage. Woodhouse said he believes that this cultural fit and the integration of new staff into the community of a business is perhaps even more essential than technical training considerations.
"We're getting people to feel that they are part of our community early on," Woodhouse said. "Especially in the sort of times we're in at the moment, giving people a community to connect to is probably the most important piece. And from the feedback we've had, this has been the bit that many have really appreciated the most… In a strange way, when you have do [onboarding] in this more structured basis then it can be easier than having to walk around a brand new office and get to know people."
Both Blanc and Woodhouse are highly aware of the challenges facing brokers who are looking to onboard staff virtually, particularly for those who are doing so for the first time and both shared a number of key tips to help guide this change. From buddy systems to mentorship to clearly outlined communication plans, every effort must be made to make sure that a new employee is aware of their exact role and the expectations that come with this.
"Discuss the specific expectations and levels of performance required in the job role," Blanc said, "including the promises, assumptions and impressions given at the interview. Discuss how feedback will be requested and provided, and how the new starter will be supported to ensure they pass their probationary period and the process if they don't."
When looking to create a strong remote onboarding plan, brokers must remember to remain the business they always been, Woodhouse said. They should strive to amplify their own business model and not try to create something entirely new from scratch. The pandemic has really highlighted the value of a strong IT network for brokerages and the need for strong continuity planning to ensure a consistent approach during a crisis.
Continual feedback and the monitoring of employee feedback is also essential, Woodhouse said, and people joining an organisation are pleased to be asked what can be learned from their onboarding journey and what can be improved about this. This also allows new staff to understand more about the culture of the organisation and that it is OK to ask questions and to offer advice and opinions on what can be done differently or better.
"The good thing about virtual onboarding is you can pretty much change it overnight," he noted. "So, if you're struggling with something… it is something you can react to very quickly."