A "captive"ating opportunity | Insurance Business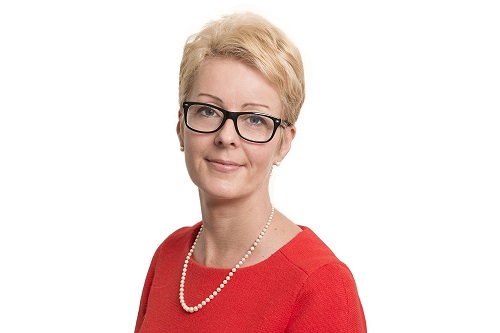 There can be no doubt that over the last four years the UK government and regulators have been somewhat preoccupied by our exit from the EU. However, notwithstanding the current wrangling in Brussels and the House of Commons, we have seen MPs and civil servants coming to the table with renewed interest in some of the domestic reforms that are so critical to ensuring that the London insurance market remains an attractive place to do business, and maximises its opportunities for growth.
A spotlight on captives
Having existed for 60 years, captives are an advanced and recognised concept, and increasingly seen as being at the core of a risk manager's toolbox to address a variety of complex risks. There has been huge rise in the number of captives in the last 30 years, increasing from roughly 1,000 in 1980 to approaching 7,000 worldwide in 2018. It is estimated that over 80% of the Fortune 500 companies have established captives to serve their insurance needs, and the majority of FTSE100 and FTSE250 companies have one or more captives. Even high-profile UK public sector entities such as the Corporation of London use captive structures as a risk management tool.
Despite the growth in the captive market and the deep captive consulting experience in London broking firms, there are currently no captives based in the UK. The reason for this is that historically the UK has been seen as an unattractive location. Outside Lloyd's, the UK has no specific legal or regulatory framework for captives, instead treating them as insurance companies, even though they are very different entities.
Value capture
There is a wealth of opportunities for the UK to capture value in this space, and in pursuit of this Lloyd's is currently refreshing its captives offer. However, there is further opportunity to see a repatriation of UK company captives and to be a competitive location in the international captive market, by offering a comprehensive London Market proposition.
What needs to be done?
The tax considerations that fuelled offshore captive formation have either been greatly reduced or eliminated as most tax loopholes have been closed (through Controlled Foreign Corporation (CFC) legislation). Instead, the decision is now increasingly about in-country expertise, proportionate regulation and ongoing management and reporting requirements.
There are a number of advantages that it could build upon relatively quickly to create an attractive market. For example, in November 2017, the introduction of Risk Transformation Regulations 2 permitted the creation of protected cell company (PCC) structures for Insurance- Linked Securities (ILS). If this legislation was extended to captives that involve first party risks, and are not consumer facing, it would be an important precursor to the creation of UK captive legislation and a fully-fledged UK market.
In the long-term, it would be good to see more proportionate interpretation of regulation. Popular domiciles in the EU, such as Luxembourg and Ireland, interpret the governance and reporting requirements, roles and responsibility clauses enshrined within Solvency II more flexibly, meaning that they are able to operate in a more agile manner and allow the captives to operate at lower costs. It could be something for the government and regulators to consider as part of their review of Solvency II in the coming months.
Brexit
Although captives are impacted by Brexit, as the ability to write policies for risks across the EU (via passporting) is an attractive proposition for many captives, it is not critical to creating a captive market. Offshore locations have no passporting rights into the EU. Instead, captives based in these jurisdictions use fronting arrangements, using a licensed, admitted insurer in the EU, to issue an insurance policy on their behalf. So, even without the elusive "deal" there is still much to be gained from reviewing our approach to captives at a time when we need to create as many opportunities for growth as possible.