Assessing risk amid deep transformation | Insurance Business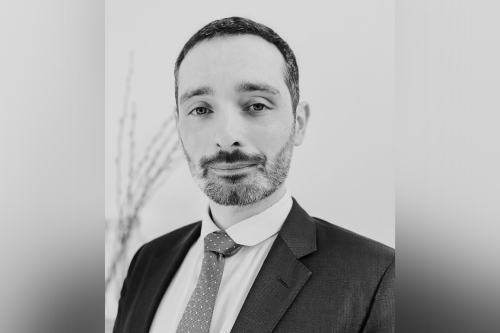 The following column is written by Antoine Guerin (pictured), head of strategic initiatives at London Market Group.
Digitalisation, globalisation, innovation, political uncertainty, shifting consumer demands, demanding new regulations, new technologies – as we embarked upon 2020, most businesses were already impacted by some, or all, of these trends. The pace of transformation in the corporate landscape is constantly accelerating. Then, the global pandemic hit. The rules of the game were reinvented, business models shifted and some businesses transformed radically in order to survive. In many respects new and increased risk is a natural consequence of companies adjusting lastingly to tougher conditions.
Traditionally insurers, reinsurers and brokers all look back at how a business or an industry has performed to assess future risk exposures. In this new challenging environment, where there is an unprecedented rate of change, investigating the shifts in the corporate risk landscape and the wider economy is essential to adjust the London Market offering and better serve clients' insurance needs.
This is no easy task, and the London Market Group contributes to this effort through our Client Lens research programme. Earlier this year, we set out to analyse changes to the risks facing clients of the London Market arising from the worst economic and health crisis in a generation. This programme is delivering a deep dive analysis into four major industries, essential to the economy and all undergoing severe transformations – information technology, energy & utilities, consumer & retail, financial services.
IT – dramatic acceleration
Digital transformations are pervasive across multiple sectors as companies become more tech enabled. The COVID-19 pandemic has drastically accelerated technological adoption and the IT industry is projected to grow 3.7% globally in 2020 (source: CompTIA IT industry outlook 2020)
Emerging technologies, such as the Internet of Things (IoT), software & hardware, software as a service (SaaS), platform as a service (PaaS), alternative and virtual reality, artificial intelligence, platforms and applications are forecast to drive half of the industry's growth in the future. (source: Statista and BCG).
These digital transformations are having long lasting impacts on the risk profiles of most businesses. In our research, we're investigating potential implications, including cyber & cyber liability, cyber security services, cyber pools/ public-private partnerships, intellectual property, brand/ reputation, litigation from AI.
Energy & utilities – rebuilding renewably
As we slowly emerge from the pandemic, many economies are looking to rebuild better and to transition into renewable energies. We're observing the rise of innovative technology solutions for energy storage/transmission which will be essential to reaching climate targets.
The traditional value chains are being deconstructed in many ways. These transformations are not without impact on the risk exposures of energy firms and their clients, particularly around renewables, energy storage, vehicles-to-grid, distributed energy resources and internet of energy.
Consumer and retail – the intangible assets
We're exploring the fast growth in new small brands with bold promises to consumers blurring the lines between nutrition and medicine (e.g. nutroceticals). Brand equity is an intangible asset and a key value driver for consumer and retail businesses, which needs to be protected. Brands are increasingly going direct to consumers through international platform ecosystems which are likely to drive growth post pandemic.
What repercussions will these trends have for London Market customers in terms of cyber, reputation/brand, product liability, supply chain and customer service?
Financial services – going digital
The financial industry is undergoing a lot of change. Fintechs are showing phenomenal growth while digital and contactless payments are equally booming. Digital finance giants are heavily expanding their reach over traditional financial services firms, causing disruption in the industry, particularly around peer to peer lending, online payment processing, crypto currencies and mobile banking.
Our research is currently exploring the implications of these trends on areas like business continuity, reputation, cyber, corporate and social responsibility/ sustainability.
These transformations represent great opportunities for businesses to thrive and grow in a changing world. It is also a renewed opportunity for the London Market to be well positioned to protect its clients and enable their growth. It requires all parties to keep a very close eye on these transformations and their risk implications. Our full research programme will be published in the first half of 2021.