Children of the revolution | Insurance Business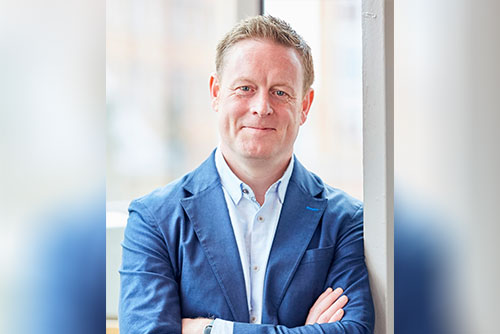 The past 12 months have been both rewarding and challenging in equal measure, for me personally since I stepped into the Group CEO role in December last year and for the Bravo Group as we have accelerated our strategy. We've worked hard to question the status quo, looking for opportunities for positive change that will make a difference. The result is that we are heading into 2020 with a clearly defined set of goals, excited about our constant change and evolution that will allow us to challenge our competitors and lead the marketplace from the front.
You cannot lead effectively without being ready to adapt to what is happening around you, but we don't fear change; we embrace it. Diversity has been the industry's buzzword of 2019, and it's encouraging to see what is often viewed as a traditional sector beginning to embrace this in a meaningful way. At Bravo Group we believe that the only way to gain new perspectives, fresh thinking and innovation that delivers the change we need, is to have a truly diverse range of voices joining the conversation. It's something that's more critical now than ever as we think about the next generation of leaders and how we can encourage them to deliver fresh ideas.
I'm excited about what these new leaders are going to bring to the table as we enter the next decade. The broking industry must modernise if we're going to be as integral to the financial services community at the end of the 2020s, as we were at the start of the millennium. To do that, we need young and creative talent to join the fore.
What does a modern broking industry look like?
For me, a truly modern broking business must incorporate five distinct elements. It must be diverse; use data and MI to evolve product and customer outcomes; collaborate; encourage new talent; and be utterly focused on the customers' needs. The last point is crucial and is what defines the leaders in the broking community from the rest of the pack.
We have seen plenty of headlines on diversity over the past 12 months and we as an industry have certainly come a long way, but it's still not enough. More women are breaking glass ceilings – companies in the UK now have more than 50% female representation on their boards for the first time – but entry-level women are still 18% less likely to be promoted than their male peers. There is also much we need to do to open doors for our BAME colleagues; a startling 85 of the 1,050 director positions in the FTSE 100 are held by people from ethnic minorities.
As an industry, I believe that we're on the right track; but we need to do more, and we need to do it quickly if broking is going to be a viable option for young talent. We need to listen to our colleagues to truly understand what their barriers are, if we're ever going to know how to support them and level the playing field.
Opening up to new ideas
Events like the Women in Insurance Summit, in which I was lucky enough to participate, are key to amplifying the message and providing a diverse platform. The trade press is also a vitally important channel and a great way to start conversations. But we need to go beyond the think pieces and the panel sessions if we're ever going to see real change. An open-minded approach needs to be embedded within the culture of our businesses, in our policies, and in our everyday working life. We need to be bold and lead by example if we want daring innovation from our young talent.
When it comes to technological development, we know from our research for the recent special report on the SME sector we produced in collaboration with Insurance Business, that it is crucial brokers do not ignore the digital world. Millennials now make up the largest age demographic in the UK, closely followed by Generation Z. With 69% of new businesses set up in the past five years having been established by people aged between 18 and 34, the broking world must evolve and adapt alongside this generation and their demands – not only as consumers, but as the broking leaders of the future.
So, how do we build our leaders of tomorrow and engage with the next generation of broking customers? The only way to know, is by listening to them. Provide an environment where your rising stars can share their ideas and use that feedback to help shape your strategy. By empowering them to engage with the direction of your business, your young talent will feel invested in its future; and in return they will provide a crucial, intuitive understanding of how to communicate with the consumers and colleagues of their generation.
I'm going into 2020 with my ears open and ready to listen.