Editorial: Navigating the return to in-person events | Insurance Business UK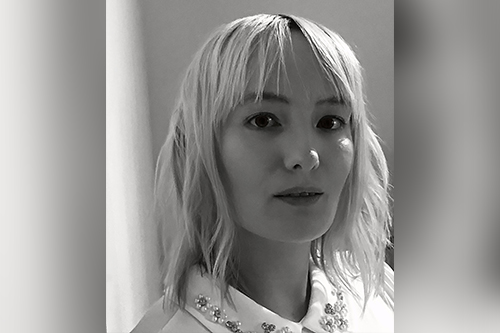 Last week saw the return of an insurance industry standard – the in-person Managing General Agents' Association's annual conference. And speaking with attendees, the event was lauded for the atmosphere it generated and the networking opportunities it provided, being described by one professional as akin to "putting on a pair of warm, comfy slippers."
Read more: What's happening in the MGA market?
For many working across the London Market and the regions of the UK, the last several weeks have represented an era of "new firsts", whether that's holding face-to-face meetings with clients and partners once again, attending industry seminars or simply returning to the office. Coming relatively soon after a return to the old normal of social interactions, it is little wonder that LinkedIn has steadily filled with posts and polls debating the intricacies and niceties that now surround once simple gestures such as shaking hands.
It has resonated with me that in addition to celebrating how natural it feels to be in the same room as your industry peers once again, a common theme among those attending industry get-togethers in recent weeks has been the level of exhaustion that accompanies being back in the thick of it all. Even the most extroverted of us is likely to be registering the mental and physical shock to the system that is returning to a way of doing business too unhabituated to yet be completely comfortable but too anticipated to be unwelcome.
Luckily, the UK's network of insurance professionals boasts a rich array of individuals who are well-versed in responding to changing times, changing fortunes and changing perspectives. Change is the heartbeat of insurance, after all, and so it is fitting that the sector seems to bring in people willing and able to transpose the flexibility required to succeed professionally to serve themselves and others on a more personal level.
From panel discussions, from perusing social media and from absorbing the substantial thought leadership produced by such individuals, a couple of key tips as to how concerns about in-person events can be assuaged have become clear. First and foremost is the need to understand and accept that "re-entry anxiety" is a natural and normal process, and part of moving out of the shelter we have each crafted around ourselves over the last year and a half.
Every lifted restriction has been a small step towards what we knew but the reintroduction to the office and to mass meetings is less a step than a jump. And so you don't have to, I researched the safest way to navigate landing a jump without injury and Gear Patrol has some good suggestions for all of us – check the height, check the landing, get as much forward momentum as possible and, perhaps above all, start small.
Accepting re-entry anxiety leads to the next recommendation touted by the wellbeing programme coordinators and HR managers that have proved indispensable throughout COVID – take things at your own pace. The overriding passion and professionalism of insurance professionals is widely celebrated but it can be something of a double-edged sword when it comes to them doing what is their own best interests.
The fact remains that since March 2020, people from just about every industry have proven themselves adaptable, patient and willing to rapidly alter the way they work and live to improve the lives of those around them. Surely, it is not too much to expect that similar flexibility might be shown to those employees who have kept the call centres manned and the claims ticking through during the crisis.
Take your time and come back to this new, old reality at a pace that suits you. It is essential that people do not burn themselves out in the early days of COVID restrictions lifting or push themselves artificially outside of their comfort zone. That this comfort zone needs to be widened, I do not doubt, but it must be done in a careful and organic way that allows each of us to rediscover what it is that we enjoyed most about the more traditional way of doing business. Many of the great events marking our calendars for the remainder of 2021 can be enjoyed in person or virtually and the choice really does sit with you.
Personally, I look forward to in-person events enormously and look forward to meeting (and shaking hands, if that's your poison – especially at our upcoming Women in Insurance UK 2021) with those I have seen only on screen for 18 months now. And, while I believe strongly in the requirement to learn from COVID and the many lessons it has imparted to us, it seems to me now that the key understanding with which we have all been gifted is not to be afraid of change. And that stands even now when that change looks a great deal like the way things were.