How SMEs can implement mental wellbeing practices | Insurance Business UK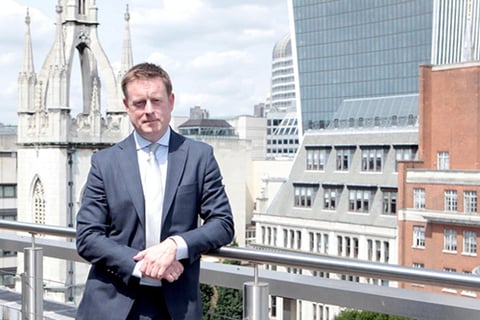 We are starting to see a pretty seismic shift in the way we talk about mental health within the broking industry. The stigma is beginning to evaporate and we're much more able now to have open and honest conversations about how we approach this issue within our businesses. It's reassuring to see so many business leaders waking up to the fact that we have a responsibility to take good care of our people's wellbeing.
If you don't think this applies to your business, I have news for you. No matter the size of your organisation, I can guarantee there are individuals working for you who have been affected by poor mental health at some stage. At least one in four people in the UK experience a mental health problem each year according to the Mental Health Foundation; if you consider the impact this in turn could have on their friends and family, the number of individuals affected only increases.
The Thriving at Work report confirms that we still have a long way to go. Recently published as a result of an independent review commissioned by Theresa May in 2017, one of the core findings was that the problem facing UK businesses is much larger than we had realised. Despite increased awareness, there are still challenges for businesses who are keen to do more on mental health.
But these challenges are worth facing. Aside from simply knowing you are doing the right thing, implementing robust mental health practices can have a fantastic impact on your business. It can help you to retain your top talent, improve motivation levels and job satisfaction and enhance your overall culture. As stated in the report: "Analysis of the case studies where investments have been made in improving mental health show a consistently positive return on investment."
There's a huge amount of tools and resources to be found online to help in a practical sense, but the most crucial element is your approach.
Make a personal commitment
This needs to come a long time before you begin speaking to your people about their mental wellbeing. For any new initiative to work, you will need to lead from the front and invest in it 100%. If you're going into this solely as a tickbox or PR exercise, that's exactly what it will look like and your people will see right through you.
To this end, we are rolling out mental health first aid training across the whole executive team at Bravo Group, myself included. We all fully support the programme and appreciate just how vital it is.
Open up
This can be scary; as leaders we don't like to be seen to be letting our guard down. However, if your people are going to be honest with you about their mental health struggles, they will need to see you doing the same. The Thriving at Work report backs this up, finding that change has been driven by organisational leaders opening up about their own experiences or those of family or friends.
You don't need to go into more detail than you're comfortable with, but if you or a loved one has experienced mental health problems, use your experiences to start an honest conversation. Be brave and make yourself vulnerable first.
Bring your people on board
The Thriving at Work report recommends developing mental health awareness among employees to ensure success; but for many businesses, there will need to be a shift in their culture in order for mental health to be taken seriously.
Encourage a healthy dialogue about mental health, and be clear about what is and isn't acceptable, for example use of certain language. Consider conducting some in-house awareness training to increase empathy across the business. If people can appreciate what their colleagues may be dealing with, they will be much more understanding.
Ask questions
This goes back to two core recommendations from the report: routinely monitoring the mental health and wellbeing of your people; and promoting effective people management.
Conducting a wellbeing or happiness survey can help you to shape your mental health practices and policies so that they meet your specific business needs. This can be conducted anonymously if you prefer.
I'd also recommend checking in on your direct reports when you have one-to-one meetings and encouraging them to do the same with their teams. Make talking about mental wellbeing an everyday part of conversation rather than the elephant in the room.
Make a company pledge
For your wellbeing practices to succeed, it's essential that you put mental health firmly on your agenda not only now, but forever. Make a public pledge that you can stick to, and share it with your people so that they know what support they can expect from the business and their colleagues.
Review your policies and procedures
Are your HR policies up to date? If so, are they going far enough in terms of mental health? At Bravo Group we are currently in the process of conducting a full review of our HR policies and procedures to make them more mental health friendly. For instance, if someone has been away from the business due to a mental health issue, what happens when they return? 'Nothing' is no longer an acceptable answer.
Thoughtful policies that are centred around the individual can have a hugely positive impact, helping anyone affected by mental health issues to feel safe on their return to the office, and empowered to do their best work now that they're feeling well again. Conversely, sweeping things under the rug could simply exacerbate the problem.
Find your champions and ask the experts
No-one is expecting you to know exactly how to tackle mental health issues within your business straight away. The most crucial point is to have the right attitude and find people who can help. Chances are there is someone already sitting in your office who would love nothing more than to take this on as a passion project.
At Broker Network we have what we call 'Wellbeing Champions'; six individuals with a passion for mental health, who are Mental Health First Aid trained so that they can support their colleagues. The group also run events and communications to raise the profile of mental health across the business.
We are now in the process of rolling out a full mental health initiative across the Bravo Group with the support of Claire Russell and the team at Mental Health in Business. Claire is also a broker herself so uniquely understands our needs, which has proved invaluable. We will also, of course, use the expertise from the Thriving at Work report to inform our programme.
Whether you look for resource externally or you find people within your business who can take on some of the workload, remember: you don't need to do this alone.