How to sell your insurance business the right way | Insurance Business UK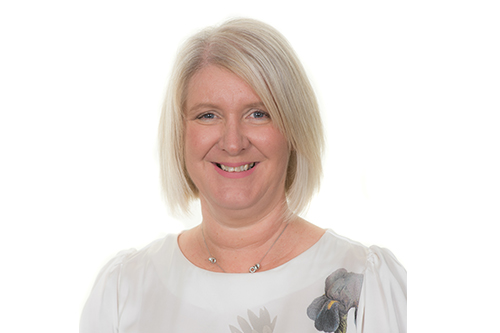 Setting up shop on your own is an emotional experience. Many business owners refer to their enterprise as their 'baby', and it's easy to see why. Before you know it, your little one has begun to walk independently and it's time to bring new faces into the fold in order to grow.
Fast forward over the course of a career, and most business owners will say they have formed strong, even familial, bonds with their staff. So, when it comes time to sell, you'll naturally want to ensure that you're doing right by your people - and have put secure plans in place for their future.
However, these things are more easily said than done. Aligning your HR processes with those of your buyer can seem like a daunting task; and thinking about how your culture can come together can induce a headache in even the most laidback of business leaders. I'd like to dispel some myths to help you take care of what will always be your best asset – your people – while also doing what's right for your business.
Not a minute to lose
The minute you start to think about selling, it's vital to get your house in order. Have you got dusty filing cabinets under the stairs that have been left for years without a clear out? Now is most definitely the time to get stuck into these. The reasons for this are twofold.
Firstly, ahead of a sale, you will be required to share key people data as part of a due diligence exercise. Your buyer will want to see what sort of shape your business is in as a whole, and this will drill down to the data you hold. The last thing you want to do is put old or inaccurate data in front of a prospective buyer, as it could cause serious issues later on down the line for your people. You should also use this as an opportunity to make sure you comply with GDPR.
You may know that Karen in Accounts leaves early on a Wednesday to pick up her children, but your buyer won't unless it's written down in your processes. Not getting any quirky terms and conditions crystal clear will lead to disgruntlement on both sides.
Secondly, the people side of your business is where the risk is. You'll want to make sure that your business is in a safe position going into the acquisition process; and the only way to do this is by updating and cleansing your data.
Be honest about your people risks. They won't put your potential buyer off, but they need to be fully aware in order to be able to deal with any issues. If you do leave your people risks undisclosed, you may need to renegotiate terms – not exactly the seamless transition you'd be hoping for.
What do you need to disclose?
To start off with, you will need to sign a data protection agreement so that information can be shared between both legal teams. The kinds of things you'll need to disclose include headcount numbers, salaries, working patterns, terms and conditions of employment, pension data, self-employed status and director information. You will also need to give some thought to any people risk information that should be disclosed such as any grievances or disciplinaries.
Living in harmony
Your culture is a huge factor into why your people chose your business as their place of work. It's woven into your DNA and is inextricably linked to everything you do as a team; your purpose, your ethos and your day to day lives. For that reason, it's critical that you find a buyer whose culture fits well with your own.
My advice is to trust your instincts – you'll know in your gut if the fit is right.
Mum's the word
When you've got such an exciting prospect coming down the tracks, it's natural to want to tell the world; especially the people whom will be affected by the change. However, trust me when I say that discretion is critical.
Business sales can take an awfully long time to complete, and you can't be certain of what will happen until you've signed on the dotted line. Keeping details of the sale purely to those who really need to know will minimise any anxiety for your employees, who may worry about what the future holds.
Introduce key personnel from the new business in person, and maintain an open dialogue. Be transparent and clearly identify any new roles and responsibilities.
Stay on the right side of the law
Employment law is in place to protect employees when a business sells, and the Transfer of Undertakings (Protection of Employment) Regulations 2006 (TUPE) may apply. You should consider: are you selling the legal entity of your business as a share sale, or are you selling as an asset sale? Where TUPE applies, you will transfer all your employees to the new owner on the existing terms and conditions, and your employees will retain their length of service, terms and conditions and benefits, which will transfer with the employees at the point of sale. TUPE is extremely complex and is an area where I would always advocate taking advice.
If your buyers offer better terms and conditions, chances are that your staff may want to consider accepting these. This can all be considered as part of the TUPE process. For your peace of mind, only more favourable terms can be taken on as part of TUPE, so there's no danger that your people will end up worse off in this respect.
Going beyond the basics, there may also be benefits packages on the table. Things like wellbeing programmes and EAP processes go a long way to making your people content and bringing them fully on board with the transition.
Practice makes perfect
One of the benefits of joining together with a new organisation is to share best practice. There could be systems and processes that lead to increased efficiency and ultimately make your employees' lives easier.
Many smaller brokerages often don't have access to their own in-house HR team or internal communications support, but these types of things can sometimes be provided by the buyer as part of an acquisition deal. These two areas in particular are vital for your people during this period of change. Selecting a buyer that offers a learning and development platform can also help to retain top talent.
Should you stay or should you go?
Finally, you need to prepare yourself for a bumpy ride: selling the business you have grown over a number of years can be intense. Consider what your goals and aspirations are and keep reminding yourself of them. Do you want to make money and move on to something new? Do you want a retirement fund? Will you stay and continue to lead your people, or hand over the reins entirely?
If you stay, how much autonomy are you expecting? And if you plan to go, ask yourself: can you trust your potential buyer with your legacy?
Ultimately, choosing the right buyer could lead to your business being able to invest even more in your people than you've ever been able to, simply due to the scale of their organisation. It's an exciting prospect for your people, too; a sale could catapult your business towards a wealth of opportunity including growth, benefits, improved functions, learning and development, and much more. But it needs to be handled in the right way.
My final thought would be that contrary to what many may assume, a strong, formal HR process doesn't mean you don't care about your people; it actually means the opposite.
As we always say at Bravo Group: this is not just business, it's personal.