SM&CR – bridging the gap between FTSE100 and family-run | Insurance Business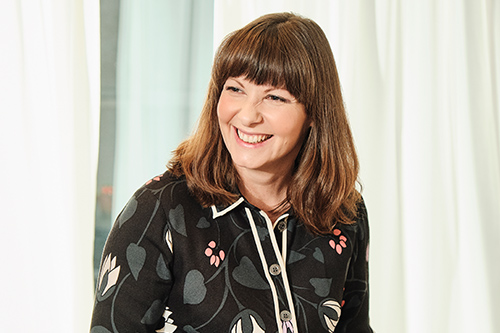 The wider insurance sector is nothing if not diverse: our industry features everything from FTSE 100 businesses, to one-man-brokerages. So, when the FCA sends a 'Dear CEO' letter to the whole sector setting out its expectations regarding non-financial misconduct, it's fair to say this poses wildly differing challenges to each person receiving it.
In the letter, sent to wholesale insurance firms on January 06, Jonathan Davidson explains that as a sector we need to go beyond ticking boxes: "Our principles and rules aim to help shape a firm's culture. But a fundamental change in culture requires those who work in financial services to embrace the substance of what we are trying to achieve." Hot on the heels of the Bloomberg investigation at Lloyd's of London, the need for a healthy culture has never been more crucial. Lloyd's CEO John Neal has implemented a series of measures to drive change, including new business conduct standards, an independent advisory group, and a culture dashboard to monitor progress.
Lloyd's has the scale to be able to implement new initiatives like this quite quickly. But for small brokerages, challenges from this letter and the specific regulatory changes brought in by SM&CR can feel like a mountainous task to live up to. After speaking with members of our networks since stepping into the role of MD, I know several of them are only just working out where to start to meet these expectations. At some brokerages, personnel have even been drafted back in from retirement to cope with the load, so critical are the brokerage's key man dependencies. When you're in this position, it's difficult to figure out how to make changes that help you develop and retain talent and futureproof; and so, the vicious circle continues.
Being an insurance expert is not enough
People in our industry are excellent at insurance. But that's just not enough anymore, and the FCA's letter simply reflects our changing world. As a leader, you need to be able to set the right tone for the business; sort out appropriate admin and infrastructure; understand your people's mental health needs… the list goes on.
Responding to these kinds of challenges in a vast corporate environment with the people, investment and infrastructure to support is still a mammoth task – look at Lloyd's of London. But when you have a family brokerage with half a dozen members of staff how do you share the burden? Leaders of SMEs like these are set with the same expectations as our own Des O'Connor at Bravo Group.
While it can be a painful process, this is why SM&CR is great – it makes sure we are all honest, doing the right thing, clear and transparent. It is a fantastic opportunity to bring your culture and behaviours in line, and the benefits go far beyond protecting your brokerage from the FCA.
There are many positive results to enjoy following the SM&CR process; but here I have explored a few of the key benefits that will really make an impact:
Benefit 1: Attract new talent and futureproof your business
Young people leaving school and university are now looking for much more than a decent salary and a quick commute – as Clare Wakeford, group HR director, explored in her column earlier this year, millennials are looking for businesses whose values align with their own. By clarifying your purpose and working on authentic culture and behaviours, you will demonstrate that you take it seriously and therefore attract candidates who are as committed to your business's success as you.
Benefit 2: Retain your top talent
While culture change cannot be achieved overnight, the long-term benefits are worth working for. A clear purpose and a healthy culture will encourage your best people to stick with you. To do it right you need to ensure you have a holistic view and concentrate not only on recruiting new talent, but taking care of mature talent too.
It is an age-old problem: training, development and focus tends to be aimed at newer employees and those members of staff who have been in situ for a long time can sometime be overlooked. The importance of ongoing development and training of staff cannot be underestimated. Technical training is one thing, but personal development is something else entirely and it is vital for morale and motivation, and powerful for culture change.
Benefit 3: Clarify responsibilities
Another excellent by-product of working to the requirements of SM&CR is that we are forced to consider roles and responsibilities. At smaller brokerages, often lots of people do a little bit of everything to muck in; but SM&CR requires job roles to be clearly defined so people know exactly what is expected of them.
This means that we are forced to pause and take a strategic view of what is going on across our businesses, evaluating exactly what we are doing and why. Again, while this can be a pain in the short term, the long-term effects could mean increased efficiencies and an improved work / life balance overall – fantastic for both attracting and retaining talent and ultimately ensuring you can futureproof your brokerage.
So, what more can the industry do to support small brokerages?
We are already doing a lot, but I want to see us all doing more for smaller brokerages. Apprenticeships have already massively invigorated the market and are a great example of what we do well when we work together. As someone who started out as an apprentice, I know first-hand what a positive way it is to bring talent into the industry. This is exactly the sort of thing we need to do more of.
But Learning and Development is just the tip of the iceberg. How can we support small brokerages with their wider people issues? What about brokerages who are looking to exit? Many managers in this position don't necessarily realise they are accountable for making sure the business is compliant – just because they're not in the day job doesn't negate their responsibility from SM&CR. It's imperative that brokerages understand what this means for their business and the potential impact on each individual. Not all brokers have the luxury of a dedicated HR team and that is where Broker Network's HR Consultancy Service has proved vital supporting our members through the impact of SM&CR on all aspects of people management.
My question is: how do we bridge the gap to ensure no matter what the size of your business, whether your team includes five people or is 500 strong, we are able to drive the cultural shift demanded by the FCA and unlock the vast amounts of untapped potential?