Direct Insurance introduces new head of motor | Insurance Business UK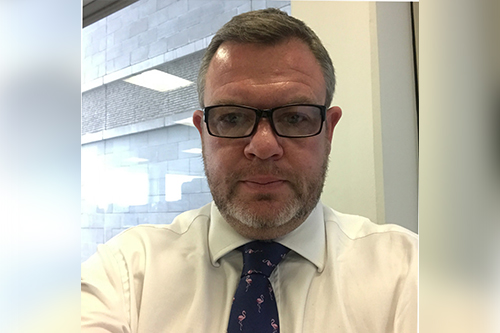 "A unique blend of skills and experience that our brokers will benefit from."
That is how David Bearman, chief executive officer for Direct Insurance Group, described the company's new head of motor, Kevin Dawes (pictured). Dawes joins the wholesale operation Direct Insurance London Market (DILM) having spent more than 20 years across retail broking, risk management and underwriting.
"As we enter a hardening market, with COVID and Brexit bringing their own challenges, brokers are keen to explore more niche and high growth areas of commercial motor to ensure their business model remains resilient and responsive to market trends; we are delighted to be their partner of choice in continuing to access niche capacity and securing the best terms for their clients," said Bearman.
"It is a genuine passion for what we do and an enduring entrepreneurial approach that drives our group forward. Kevin and his team share this passion and we're excited to develop and see the team grow in line with our ambitions."
For Dawes, the decision to join the niche specialist Lloyd's broker, came about because he saw key credentials in the firm – service, transparency, passion and talent.
"Direct Insurance has all of these running through its veins, together with a very experienced team which has seen them go from strength to strength over the past few years," he said. "I am excited to help DILM continue its journey as we help brokers to explore the new opportunities in motor that the current environment will undoubtedly present, and I look forward to working with our partners to find bespoke fleet solutions for their clients – whatever the hurdles."