Ecclesiastical offers full backing to London Fire Brigade's plea | Insurance Business UK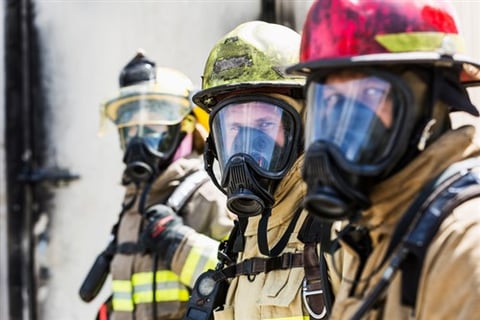 Zero, zip, zilch, nada – that's how many of the London schools that have had fires so far this year had an automatic fire suppression system fitted.
This was the revelation made by the London Fire Brigade, which has long been calling for sprinklers to be required in schools. Since the start of 2019, the Brigade has attended 57 school fires in the capital.
"It is shocking that we have been campaigning for a number of years to make sprinklers mandatory in new schools and retrofitted during major refurbishments and yet this year every school fire we have been called to has had no sprinklers fitted," stated deputy assistant commissioner for fire safety Charlie Pugsley.
"Sprinklers are the only fire safety system that detects a fire, suppresses a fire, and can raise the alarm. Sprinklers save lives and protect property. Millions of pounds are wasted every year repairing fire damage in London's schools when sprinklers could have prevented the spread of fire."
Commenting on the Brigade's plea, Faith Kitchen of specialist education insurer Ecclesiastical expressed the firm's backing.
"Ecclesiastical fully supports the call for sprinklers to be installed in schools across the UK," said the education niche director. "Our own claims statistics show that schools are increasingly susceptible to arson and malicious damage during the summer and autumn holidays, during which time a fire could take hold and cause tens of thousands of pounds of damage."
Kitchen also shared insights in relation to the design guide for fire safety in schools known as Building Bulletin 100.
"School fires can have a devastating impact on both the school and the local community," noted the Ecclesiastical executive. "It is imperative that any changes to the guidance issued by government should seek to improve the protection of schools and those that work or are educated in them from fire.
"The revised version of BB 100 has downgraded the importance of property protection and fails to recognise the significant impacts that fires in schools have on the local community and children's education."
Citing government statistics, Kitchen added that every year, on average, there are 1,500 fires in schools and other educational establishments.
"With this in mind, it would seem logical for any government consultation to focus on strengthening fire protection wherever possible and, to provide clear advice and guidance for schools when it comes to fire prevention," she asserted. "We believe that this should include the installation of sprinklers, particularly in new buildings and wherever possible in existing buildings."