How will AI change the way homes are insured? | Insurance Business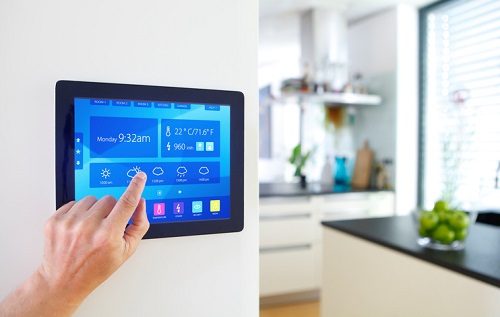 This month,
Aviva
-backed smart home security system Cocoon revealed that it had signed a deal with digital home insurance platform PolicyCastle, which will see policyholders receive a 15% discount when they protect their home using the system.
While telematics systems are widely used in the UK motor insurance industry, smart home technology is still in its infancy by comparison. However, the signs suggest that it could well be the next frontier in revolutionising insurance: in fact,
75% of home insurers expect smart home technology
to positively affect risk mitigation, according to recent stats.
Insurance Business asked Sanjay Parekh, CEO of Cocoon, about the benefits for the insurance industry of utilising smart home tech, and how AI will change the way homes are protected.
"The development of AI-powered 'smart' home security offers insurers the ability to more accurately price risk, reducing the cost of insuring security-conscious homeowners which in turn can be passed back as a reduction or saving on their premium," Parekh began.
"Consumers that adopt smart home technology like Cocoon are far better equipped to protect their home and take action should the worst happen," he said.
With more than 650,000 families in the UK falling victim to a break-in each year, there can be devastating consequences for individuals – and a cost of over £1.5 billion in claims to the UK insurance industry.
"Smart home security provides a win-win for both customer and the insurers that seek to provide peace-of-mind. We're changing the relationship between customer and insurer from cleaning up after things go wrong, to stopping them before they happen," Parekh explained.
In 2018, the trend for smart home technology won't just continue, but will accelerate, according to the CEO.
"Gartner expects that by 2020, connected devices in the home will outnumber humans globally by three to one, and we're now seeing that transition from 'cool gadget' to 'tool'," he said.
"Utility, Telco and insurance providers are working to combine their services with these highly sought after, consumer-driven technologies to provide real-world benefits that make them more valuable together.
"It's crucial that larger organisations fully embrace the connected home within their propositions, or risk getting displaced by more agile, consumer-focused competitors in what is a now a period of great technology-driven change."
Related stories:
The 'huge' potential of smart home technology data for insurers
RSA to provide Nationwide members flexible home insurance