John Lewis creates home insurance partnership | Insurance Business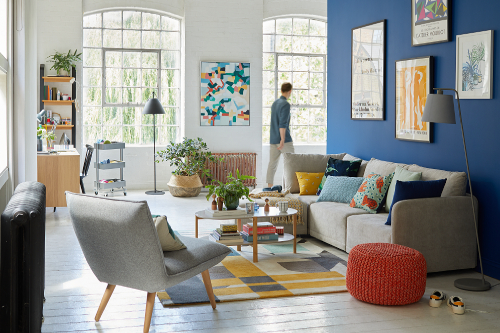 Retail giant John Lewis is already well-established in the home insurance sector, but now it is planning to take its offering to a new level.
The company has collaborated with Munich Re company Digital Partners, for insurance expertise; the Hood Group to manage customer services and queries across the UK; Sedgwick for claims handling; and ICE InsureTech, for policy administration.
The result of the four partnerships, the firm believes, is that it will be able to deliver an innovative new product "designed with customers that is reassuring, fairer and targeted at a much wider audience."
"As part of our new partnership plan, we have a big ambition to grow our financial services offering to customers over the next five years," said executive director Pippa Wicks. "To support this, we're delighted to have created a partnership with these innovative experts from within the insurance industry. While we have offered home insurance for 14 years, together with our new partners we will re-imagine our home insurance offer to provide our customers with reassuring and fairer cover that is more relevant to them than ever before."
The various partners also expressed their delight at the arrangement, with Dr Thomas Blunck, member of the board of management for Munich Re, describing John Lewis as a "prestigious" retailer. His words were backed by Neil Gibson, chief operating officer of Sedgwick International UK, and Simon Hood, chief executive of Hood Group.
"This new partnership is an exciting venture for us," said Gibson. "By using our centralised dedicated customer claims platform, combined with automated policy validation and settlement, we will be able to provide John Lewis customers with a reimagined digital solution that makes claims easy for everyone."
"We are delighted to have been selected as the sales and service provider for John Lewis and I know that our talented team will take care of their customers," added Hood. "We share their vision to transform home insurance and look forward to playing our part in making that happen."
Meanwhile, ICE Insuretech CEO Andrew Passfield pointed to his firm's extensive knowledge across data and insurance and said that John Lewis will be armed for the challenge of "reinventing the home insurance space."