Q Underwriting unveils key capacity partnerships | Insurance Business UK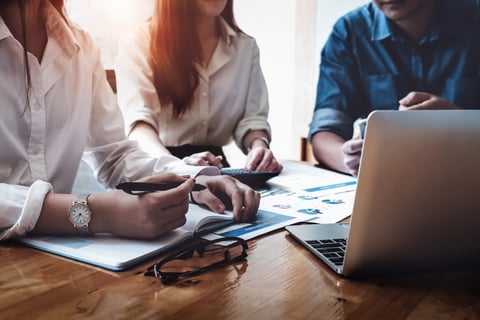 Q Underwriting Services has announced key capacity development deals for the first quarter of the year.
The London-headquartered underwriter has agreed to an extension of its binder agreement with Aviva Insurance Limited for another five years.
The renewed partnership will see Aviva provide £200 million worth of capacity for Q Underwriting's motor and property and package divisions. These include TFP Schemes' motor portfolio and aQmen Underwriting's charity, faith, and recruitment products.
The deal comes after Q Underwriting struck a partnership with Munich Re subsidiary Ergo UK Speciality Limited last January to help develop its property and package propositions.
"To renew our partnership with such prestigious partner as Aviva, and to welcome Ergo, all in the first quarter of 2021 is an exceptional achievement for the business," said Matthew Schofield, chief underwriting officer at Q Underwriting. "To do this at a time where many in the market are experiencing challenges with capacity makes it more impressive."
Meanwhile, chief executive Bernard Mageean said: "Securing this key binder, with a long-term commitment from Aviva, is a great endorsement for Q Underwriting and the whole team. To close these deals at a time where many in the market are experiencing challenges with capacity demonstrates our strength and proposition. We are a valuable, robust partner for insurers and brokers alike."
The Aviva and Ergo deals follow the underwriter's agreement to enhance its longstanding binder with Covéa Insurance Plc, which provides capacity for its casualty and construction division.
In the last quarter of 2020, Q Underwriting has agreed to enhance its Covéa-backed contractors portfolio by setting higher material damage limits for building, contents, and specified articles. The deal also adds business interruption coverage in a gross profit basis. Previously, it was available only on an increased cost of working basis, with limits of up £1 million.