How terrorism insurance is evolving | Insurance Business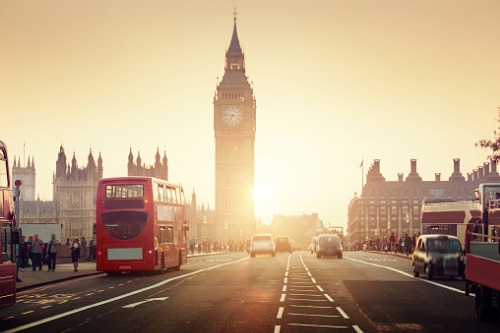 Across the history of terrorism insurance, changes have occurred as the industry deals with new types of threats.
While it seems to be something that we live with constantly in the 21st century, the types of terrorist attacks we know today didn't always exist.
Until the 1970s, terrorism wasn't something that people feared or thought of a lot. It seemed a far away and very rare occurrence, and it wasn't until the IRA bombings began in earnest during this time that the insurance industry started to take notice.
In fact, it wasn't until one of these attacks, in which a bomb was detonated outside the Old Bailey and the Ministry of Agriculture and injured dozens of people, that the Government even passed a law relating to terrorism.
The Prevention of Terrorism Act defined terrorism as "the use of violence or political ends and includes any use of violence for the purpose of putting the public or any section of the public in fear."
It was this exact wording that was regularly used by the insurance industry in its policy exclusion terms.
Through the 70s, 80s and early 90s, IRA bombings were frequent across the UK. But in 1992 one bombing, at Baltic Exchange Centre in London, caused more damage than the previous 10,000 explosions that had happened since the Troubles began in Northern Ireland. The damage figure was £800 million, an astronomical amount. The impact of the explosion caused insurers to withdraw, deeming it too risky to write a terrorism policy. This, in part, led to the creation of Pool Re.
Just eight years later another event rocked the industry. Over in New York City, 9/11 would change the way terrorism insurance was developed and sold forever. Whereas the 1993 IRA bombing caused an £800 million insurance loss, 9/11 is estimated to have caused a US$25.1 billion (£19.7 billion) loss, the biggest in history.
From that one incident, the industry evolved, eventually creating new types of policies such as non-damage denial of access insurance and active assailant coverage.
Geoff Stilwell, CEO and managing director of Beech Underwriting, knows his stuff on terrorism insurance. And he said that today it's the number one type of insurance that he believes businesses need but may not have.
"If you have a loan or a mortgage, anything like that, and it is secured on your business premises you should have terrorism cover," Stilwell said. "Because that person who has got a hotel in Blackpool or a manufacturing plant in Lincolnshire, will find that, at the end of the day, the bank are going to want to be paid."
Stilwell said that despite the importance of terrorism cover, so many businesses don't want to pay for it.
"In the event of a fire, your building is covered and your insurers will make sure your mortgage will be paid," he said. "In the event of a terrorism act your building, it may not be the target but it may suffer damage as a result of something happening. Now the question is, if you don't buy terrorism cover, can you afford to repair it or rebuild it, at the same time as paying your mortgage? And if you can't, for the sake of a few quid, buy it.
"A lot of people think that terrorism insurance is expensive. It doesn't have to be. We can provide good quality cover at a competitive price. Shop around, look at Pool Re, look at Beech, whoever it is you want to go to, but you must. Anybody who has a business, needs terrorism cover."
As for 2019, Stilwell said that over the last year things have been fairly steady in terms of the kinds of enquiries he receives, but that more and more businesses are taking up cover.
"To be honest, I have not seen any real difference," Stilwell said. "The flow of enquiries is still the same. The flow of orders is still the same for us.
"We continue to grow exponentially to the tune of 20-40%. Now is that because we provide a better product? We do provide a good product - it's a broad product."