Team from Norton Rose Fulbright makes the switch to Kennedys | Insurance Business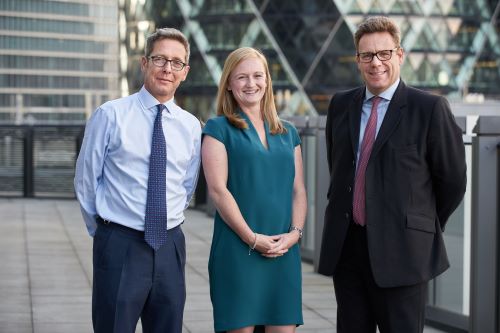 A 12-member insurance coverage and disputes unit from Norton Rose Fulbright has made the switch to the London office of Kennedys.
Led by partners Patrick Foss, Jo Ward, and Chris Zavos (pictured left to right), the team is made up of seven other lawyers – senior associates Amy Byrne, Anna Haigh, and Debbie Larkin as well as associates Jake Hooper, Imogen Lowe, Suzy Oakley, and Rachel Pearce – and two support staff.
Representing Lloyd's of London syndicates and global insurers, the roster is poised to boost their new law firm's marine and energy practice.
Foss cited the "tremendous international reputation" of Kennedys which he believes is among the things that made the move an attractive proposition not only for the team but also for its client base.
"Insurer clients are increasingly looking for their legal advisors to provide a full service offering in respect of all classes of insurance," commented Kennedys senior partner Nick Thomas.
"Chris, Patrick, Jo and their team bring considerable market knowledge and expertise that will complement our existing capabilities, representing an exciting opportunity for us to increase our market share and first-class service for insurers."