Crucial PL tips for brokers amid workplace harassment cultural shift | Insurance Business UK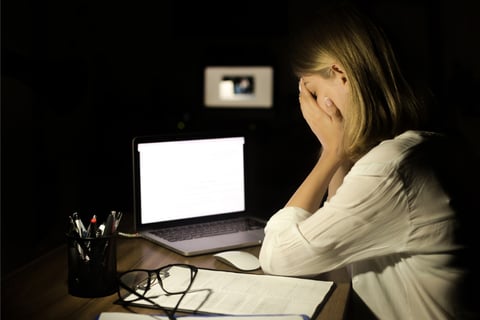 The media loves a scandal – and scandal it had in 2017 with a series of high-profile sexual harassment accusations involving some of Hollywood's most famous stars.

When a high-profile case gets global attention, it encourages others to speak out about their own experiences. The string of recent sexual harassment claims involving celebrities, led to the re-birth of the #MeToo campaign, which saw people [mostly women] from all over the world share their personal experiences of sexual assault and harassment, using the hashtag #MeToo to mark solidarity with other victims.

The campaign has undoubtedly been food for thought for many businesses across the world, who will be keen to ensure employment best practices are followed in order to avoid a damaging harassment claim.

Insurance Business spoke to Gregg Glick, senior vice president, private/non-for-profit practice lead, at Allied World Insurance, who gave some top tips for brokers offering Employment Practices Liability (EPL) coverage.

"First and foremost, brokers need to get the dialogue started among their EPL clients. This needs to be an open and honest discussion within every business strategy session," said Glick. "Brokers can bring questions to their clients as part of that preparation:
Do you have employment practice policies in place and if so, when was the last time you reviewed them?
Are they formal?
Is it a zero-tolerance policy?
Can we review them?
Have you reviewed these policies with professionals, such as outside counsel?
What does your employee handbook have in it?
What do your by-laws say? Is there anything in there that shouldn't be?
"Make sure these types of questions are front and centre of all the dialogue the client is having."

To get that dialogue front and centre, there needs to be more education around employee best practices and procedures and a better understanding of how EPL insurance policies work, according to Glick. Clients have access to the insurance contract but might not fully understand the nuances of the policy and how to manage a claim if something happens.

"The days of glossing over insurance contracts are over," he told Insurance Business. "I think brokers need to put in place a very defined, written plan for their clients, so that if a situation arises, the clients know exactly how to proceed. A lot of EPL insurance policies come with very robust risk management services, and lots of brokers offer these robust risk management services. Make sure your clients are aware of these value-added services, know how to utilize them, and most importantly, are using them when needed."

Despite considerable media hype and the growing list of high-profile professionals facing harassment speculation, this is "no time for insurance brokers or carriers to panic," said Glick. It's a time for "diligence" and "commitment."

"The most important thing in this environment is to assess it, not overreact, make sure you're putting solid plans in place and being a good partner to clients," Glick commented. "Brokers also need to ask some questions of their insurance carriers, like:
How long have you been in the EPL space?
What is your book size?
What's your reaction going to be?
"If people rush to buy coverage [inspired by recent events covered in the media] but they go after the cheapest product, brokers need to think about what that might mean over time if the clients actually face a claim. Does the client need the employee training, live confidential advice and the other value-added services that come with a policy that might cost 20% more up-front?"

Increased harassment claims are going to "hit the insurance industry at all angles," according to Glick. Awareness has changed and the "cultural shift" around workplace best practices is happening, but EPL litigation and procedure doesn't change. The best way to deal with the issue is to have greater dialogue between "everybody" from the client, to the broker / carrier, and the media.


Related stories:
Specialty insurance line predicted to boom by 2019
Allstate pulls ads from Fox show as scandal erupts