RSA on a new approach to SME clients for brokers | Insurance Business UK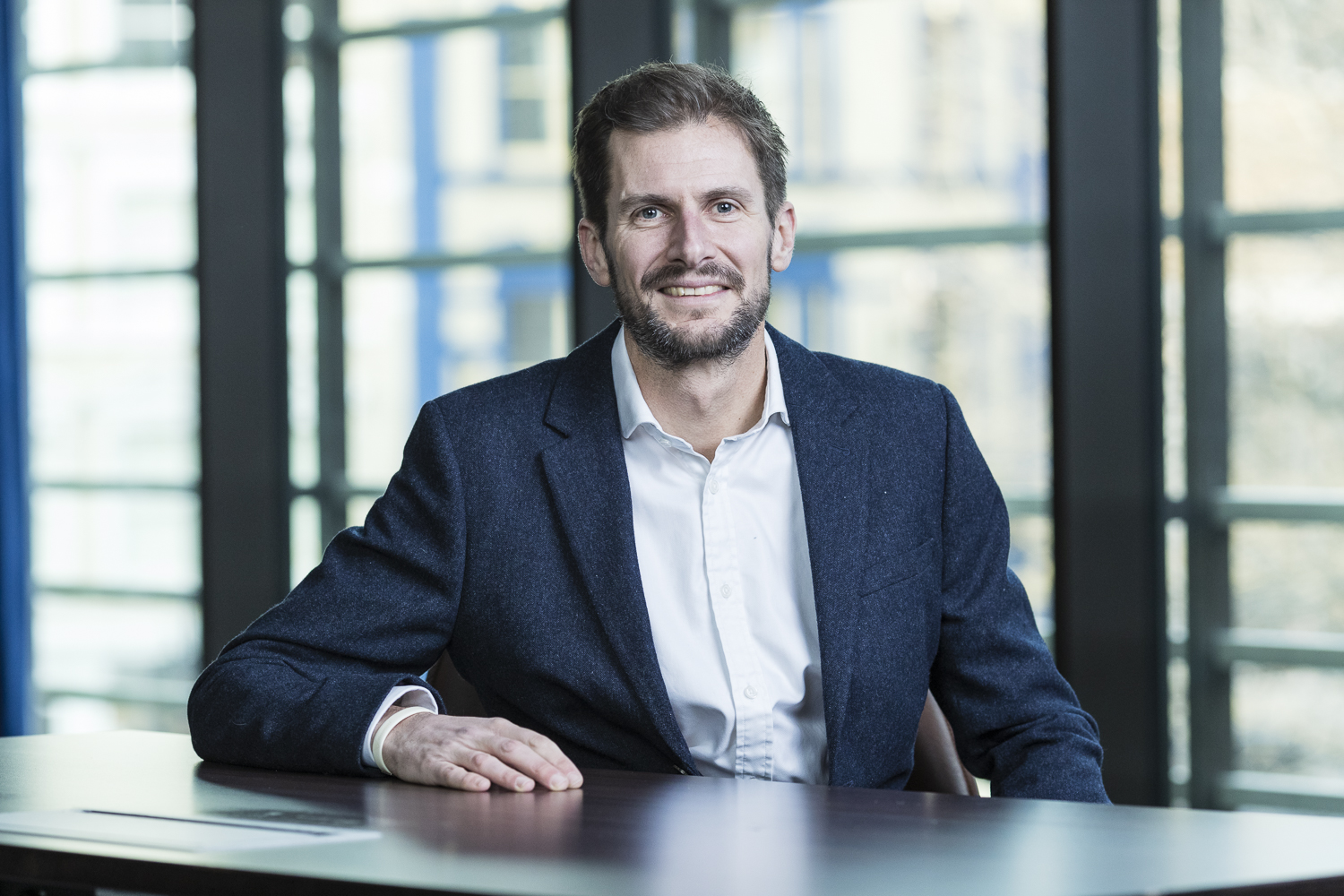 2020 instilled in everybody that adaptability is at the core of creating a successful business proposition – a lesson that 2021 looks unlikely to undo. RSA UK's SME director Rob Flynn (pictured) noted that it is this adaptability that has been at the heart of the changes sweeping the insurer's UK SME business, which was formerly known as its e-trade business.
Read more: RSA MD reveals how he drives growth
Flynn, who has spent over a decade at RSA in a variety of roles, joined the SME business with the ambition of confirming his hypothesis that much of the direction of travel in this market is increasingly being influenced by trends first noticed in personal lines. Underpinning the ongoing evolution of the SME business, he said, is the combination of this understanding with a strong underwriting foundation, and powerful relationships and partnerships with brokers and customers.
Embracing the role of adaptability in driving a business proposition forward, Flynn and his team have implemented constructional change within RSA UK's SME business which has brought together pricing, underwriting and distribution and used this combination as an epicentre around which other operational areas can revolve. By combining the e-trade piece that sat within commercial lines with the More Than business which sat within personal lines, RSA UK is now facing into the SME market with a universal front – one that has served it well during the challenges posed by the pandemic.
"We [the insurance industry] have layered platform tech on to existing manual case underwriting, and we have layered live chat on to phones," he said. "But, as an industry, we haven't sufficiently sifted through [this] to optimise the model and thus to maximise the opportunities offered by the investments we have made over a number of years. And, it seemed to us, that the time was right to change that.
"So, we looked at our model and realised that all of us, whether that's insurers or brokers, have invested a lot of time, effort and money in these tools and in these platforms with the desire of transacting the lower-end SME business in a far more efficient way."
Read more: RSA on building on a strong foundation of people and partnerships
For the SME business, this has meant that, rather than focusing on just maintaining online journeys, it has also evaluated how to improve these by adding clarity and removing friction from the journey. Removing friction meant removing the 'slow no' from the insurance process, he explained, where a business's queries are referred onwards only to eventually receive the same outcome that an immediate response could have made clear. It also meant looking at all the channels employed and ensuring each of these were cost-effective in writing business.
"That led us down the route of looking to a live chat-led model which retained the capacity to contact us via email but removed the most expensive channel, which is telephony," he explained. "And we employed that during the summer and have gradually extended and ramped it up. So, going into September, we had managed to support everybody in our (remote working) centre in utilising live chat. And we don't have a situation where you click on the chat and go through to a triage desk, no, when you click on our chat you select your product and go through to an empowered underwriter and a decision-maker.
"And having scaled that up, our volumes have increased dramatically… Our live chat abandonment rate is between 0% and 1% across all products and our average chat time is between nine and 10 minutes. And we've been holding steady on these figures for a while now, so it's nice and consistent."
The beauty of adaptability is that when it becomes entrenched in the mindset of a business it allows that company to simply row back on changes that do not suit. When telephony was removed as a communication channel as part of its revamp, Flynn said, RSA received feedback from its broker partners to say that in certain cases this channel still plays an essential role.
Read more: SMEs: Drivers of change in insurance
"And you've got to remember," he noted, "that for a broker to want to use a telephone that costs them, so it's their efficiency which we're working to support here as well. So, what we've been doing in the last couple of months is experimenting with a targeted use of telephony in different transaction types and against different kinds of thresholds."
Flynn noted that the team is now just about ready to finalise and deploy its permanent set-up which has been created with the end goal of collaborating with brokers to ensure maximum efficiency and the best customer outcomes. The developments of the last year have been an opportunity for the business to utilise the various tools and processes in which so much time and money have been invested, as well as a valuable lesson in the power that comes from blending the best of the old with the best of the new.
"Our hope is that, in doing this, we will help encourage and move the market. And that will help encourage other insurers and our broker partners to all come together to carry on helping to move the market forwards so that it's a little more in line with the trends that we're seeing out there in the wider world, and which our predecessors started."