Travelers' director deep-dives into the ins and outs of a great schemes proposition | Insurance Business UK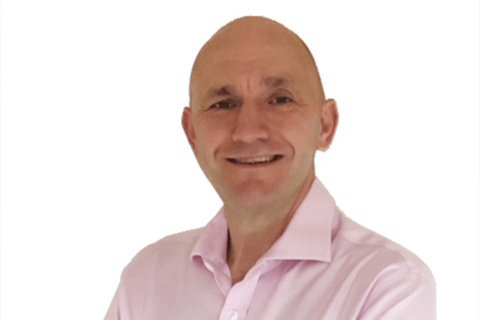 This article was produced in partnership with Travelers Europe.
Mia Wallace, of Insurance Business, sat down with Jonathan Forster (pictured), SME distribution director at Travelers Europe, to discuss what makes a great schemes proposition.
The UK schemes market is stepping up a gear as entrepreneurial brokers and MGAs increasingly explore new and more innovative ways to grow and differentiate their businesses. Schemes is already a significant marketplace, noted Jonathan Forster, SME distribution director at Travelers Europe, commanding between £5 billion and £6 billion in the UK alone and it's only increasing in popularity.
Find out more: Discover more about Travelers' appetite for schemes today
Whether it's schemes based on segments or affinity groups, he said, it's a proposition that is piquing the interest of insurers, intermediaries and insureds alike, particularly as the value of expertise is coming into its own post-COVID. Travelers is actively throwing its weight behind the power of specialism and looking to partner with those brokers and MGAs who have developed an area of expertise and are looking to capitalise on that.
"We're not a volume schemes provider and we think very carefully about the schemes and partners that we want to develop," Forster said. "But it's certainly a key area for us that will complement what we call our 'open market product offering'. We don't look to replicate what we do internally, that's the reason why we're going to the MGA or broker – because they are the experts in that field. And what we like is those people who really understand their product or the sector that they're operating in."
Forster highlighted that what sets Travelers' schemes proposition apart from the wider market goes beyond just its unique capacity to identify and reinforce truly niche pockets of the market, to include its very technical and underwriting-centric approach too. If a broker or MGA comes to Travelers with an opportunity they have identified, he said, Travelers is able to look at that from an external, insurer perspective and identify key areas of coverage, wording concerns and any potential gaps in the cover.
"Some brokers and MGAs might not have realised these gaps because their relationship with their insurer might be focused on a different area," he said. "The quality of the wording, the quality of the coverage is absolutely paramount to make sure there are no grey areas for the end customer, and particularly, no unnecessary exposure that could cause the scheme to be unprofitable at a given point in time."
A top tip highlighted by Forster is to evaluate when a broker or MGA is at the point in their journey to consider the route. Once you've built a portfolio of like-minded customers in a particular industry, he said, and your account execs know about that industry and can talk confidently about the nuances of covering risk for that industry – then you're at a place where you can start a schemes conversation.
Read next: Jonathan Forster on the changing role of the broker in SME insurance offerings
Then, do your research, he said. If you've got an existing bank of customers then talk to those customers and understand what's important to them in that industry. The next stage is gathering the right data set and consists of collating both premium and claims data before getting into the data analytics phase. That data helps you understand what the market looks like, the size of the market, what's happening in the wider industry and which market dynamics are challenging the status quo.
"Find out the latest trends," Forster advised. "Maybe affiliate yourself with a trade or industry body as lots of these sectors have their own associations. So do your research about the size of the market, its geography and what your customers need. If you've got an existing bank of customers talk to them as well and start to gather the data that an insurer would need in terms of the policies, the exposure and any claims information – everything that's needed to build that proposal."
"And those proposals that have done that work and thought behind the scenes will make an insurer and, in particular Travelers, sit up and take notice of them."
Travelers' onboarding process for a schemes proposition is divided into four key stages – discovery, design, delivery and development – each designed to offer smarter, more tailored cover to match the ambitions of clients.
The discovery phase is when Travelers starts to discuss the broker's idea to get to the core of the scheme and where they want to take it next. There's a strong people element to this phase that goes along with the data and analytics front, Forster said, as it's where the intermediary and Travelers get to know each other and explore how they will work together.
When Travelers takes up a scheme, he said, it aims for a minimum three-year contract, re-electing a three-year commitment from both parties. And so the data, personal and technical components of a strong schemes partnership must be in place from the very beginning.
Listen now: Jonathan Forster on changing expectations of SMEs
"That discovery phase can take quite a while," he said. "Then for the design phase, 'we bring in people from our risk management team or from our marketing team to review and understand the existing authority and identify if and how it needs to change, how could we improve it – essentially all those building blocks need to be put in place before we go live."
"So, we'll bring in a dedicated scheme manager and a delivery team to work with you including people from IT, people from our wordings department, etc. to put together a plan around the launch of the scheme – which is the delivery phase. And then the other key Travelers philosophy is that we don't just sit back and turn up once a year with a scheme review, it's very much an ongoing process."
Travelers takes as much time as its schemes partners require to support them, particularly in those crucial early months Forster noted. In addition, it arranges professional reviews every quarter and deeper dives at the half-year and full-year milestones to check in with how it's progressing.
"Travelers doesn't just set up a scheme and walk away," he said, "it is actively involved in every step on that journey and always looking for new ways to lend support and services.
"Overall, a great relationship is based around the blend of both parties' expertise and mutual appreciation of that. With a real partnership approach, you have complete transparency. You don't always have to agree on everything but mutual agreement on the core things, well really that's the magic ingredient between the distributor and the insurer."
Find out more about Travelers' schemes proposition here today
Jonathan Forster, who has been with Travelers Europe for over five years, has served as SME distribution director with the insurer since August 2019. Before joining Travelers, he held several insurance roles at including at RSA and Aviva.