Direct Line to acquire Brolly | Insurance Business UK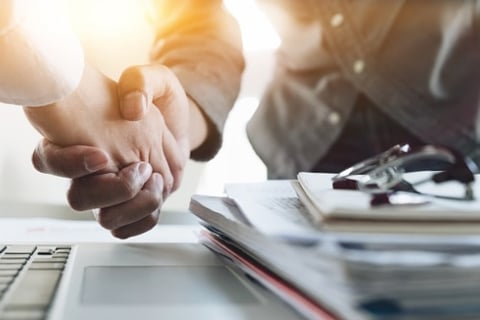 What is the true aim of an insurtech firm? Is it to "shake up the industry" and change how we all do business, or is to be integrated into a larger insurer to help modernise its processes?
For insurtech Brolly, it seems the latter option is the preferred route as it, this morning, revealed that it is being acquired by Direct Line Group.
When the deal goes through, Brolly will no longer offer its products and services and will instead be integrated "with the insurance prowess of Direct Line Group" to help "accelerate the next generation of insurance products."
"Since our launch, our belief in the power of simple, personalised and intuitive insurance products has been unwavering," Brolly said in a statement. "Alongside our new colleagues at Direct Line Group, home to a number of well-known brands including Direct Line and Churchill, we will start work on products that will help shape the future of insurance. The reach and expertise present at our new home will help see those products delivered throughout the whole of the UK."
Brolly began life four years ago and says it is "proud to have helped thousands of people save time, money and a lot of confusion." It was started by Phoebe Hugh who began her insurance career at Aviva. It launched Brolly Contents – its own insurance policy – back in August last year.
"We couldn't have done any of this without you and we want to take this opportunity to say thank you," it concluded. "Thank you to all of our supporters and customers. Thank you to our investors. Thank you to our families and friends. You have provided ideas and feedback, attended user sessions and focus groups, published articles and spread messages, worked alongside us and pushed us, and been there with us every step of the way. Your support has never gone unnoticed and will always be appreciated."
No details of the terms of the acquisition were revealed.