Head of technology on building a best of breed proposition | Insurance Business UK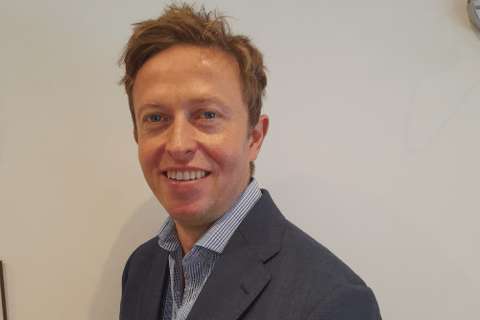 As somebody passionate about the intersection between technology and insurance, Tom Dixon, the recently appointed head of technology for Pen Underwriting UK, has an exciting proposition on his hands – building a comprehensive portfolio of innovative insurance solutions as part of Pen's growth plan to become a £1 billion GWP underwriting & distribution business.
Read more: Pen Underwriting UK announces foray into new market
Given that Pen has not previously operated a technology sector proposition, Dixon noted that he has a unique opportunity to build one from scratch. Right now his role centres on getting capacity providers on board and making sure all wordings are fit for purpose - all while ensuring pricing is sustainable and works for the customers, the brokers, Pen and the capacity provider all at once.
"There are two things that really drew me [to this role]," he said. "One was working for an MGA, which is a slightly different game to working for an insurance company, and two was starting from scratch. Put those two opportunities together and that's exactly what's happened with Pen. I've definitely been attracted to Pen's ambition – they have an ambitious target that they want to get to, and part of that is about getting into new markets and bringing new strategic cover - and this technology proposition forms part of that ambition."
Read more: Pen Underwriting CEO on the steps to achieving a £1 billion vision
There's a growing expectation evolving alongside the growing demand for more innovative solutions that is impacting businesses of any size and across every sector. And Dixon highlighted that when it comes to technology insurance, there is always a degree of complexity involved with ensuring that the best possible insurance product is being accessed and purchased.
This is where the role of the broker or intermediary really excels, he said, as the ability to go direct to consumer is somewhat negated by the value of having an advisor able to recommend the right proposition. Given all the considerations that technology companies should bear in mind when making this purchase, it makes sense to have an expert like an insurance broker sitting between the client and the insurance company or MGA. The purchase journey may be slightly different from a direct to consumer or retail journey, but it's a worthwhile intermediary step.
"And brokers definitely know what they're talking about in this sector," he said. "There are some really good specialists out there but they have a broad range of clients. Then I'm coming from the other side in that I'm creating the product and the proposition, so I'm helping them sell the correct products and proposition. And I can bring to life some of the things that I would see that aren't necessarily obvious at the front end, which is claims coming in and that understanding of where the cover becomes really appropriate. It's a relationship that works so well in tandem."
Read more: The ever-changing technology sector in insurance
From where he stands, Dixon noted that brokers are looking for more innovation, which makes sense given that they represent the needs of their customers and being able to find the best product is a reflection of their capabilities. Brokers understand the requirement for a best of breed, fit for purpose and truly bespoke proposition, he said, and the reality is that this proposition can only be offered by an insurance business that is always innovating.
For Dixon, that broker partnership and innovation focus is crucial to what he is looking to achieve going forward in his role. He highlighted that, as it stands, the technology insurance market has got quite a few established players with large books and long-standing propositions. So, for him, success means becoming a provider that brokers and clients want to go to because they know Pen is offering a best of breed product, backed up by a very sophisticated claims proposition – all done in a way that brings service and quality to the fore.
"That's getting quotes really quickly, getting quotes for exactly what [the insured] is asking for," he said. "But also it's being able to bespoke the offering as well. Quite often the off the shelf product isn't necessarily fit for purpose for every single client, because every single client isn't off the shelf. So if you're offering something that's a bit more bespoke, then you really are helping your brokers and your clients. I think for me, us being known as the market that can respond quickly with great service and a bespoke, not off the shelf product, will be a great start."