Revealed – The top insurtech unicorns in the UK | Insurance Business UK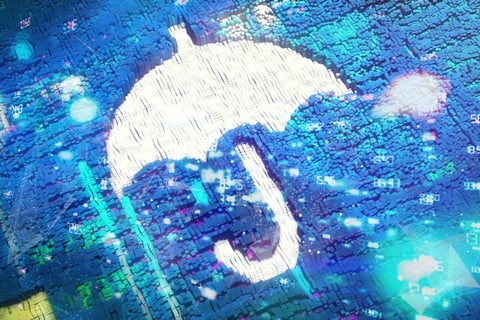 The insurtech sector has emerged as among the strongest players in the global fintech space, accounting for a tenth of all companies that have crossed the unicorn line, the latest figures from the Centre for Finance, Technology and Entrepreneurship (CFTE) have shown.
Of the 280 fintech start-ups that have achieved unicorn status to date, 28 have played key roles in innovating the current insurance industry model, according to data from the London-based educational platform's Fintech Unicorns Hub. The bulk of these companies are based in the UK and the US.
The UK – with five insurtech unicorns – trails only the US, which is home to almost half of the sector's billion-dollar start-ups. Overall, insurtech rounds up the top five sectors in the fintech industry with the greatest number of unicorn companies, following paytech, wealthtech, cryptocurrency, and challenger banks. Other sectors in the financial technology ecosystem with firms with at least a $1 billion-dollar market valuation include blockchain, regtech, open banking, and buy now, pay later (BNPL) financing.
Read more: Global insurtech funding smashes records
Insurtech unicorns in the UK – the leaders in 2022
The UK comes second only to the US in terms of the impact and number of insurtech companies shaping the current insurance landscape. To come up with the list, CFTE gathered data on real-time market capitalisation from Google Finance, and compiled news articles and press releases for information about the companies. Its website provided a link to these resources. The institution cautioned, however, that the rankings were designed "first and foremost [as] an internal tool, so [it] will have its limitations," adding that some companies were not included because of the lack of public valuations.
To date, the UK is home to five insurtech start-ups crossing the unicorn line, according to CFTE's data. The companies listed below are ranked by market valuation.
Market valuation: $3 billion (about £2.4 billion)
Reference date: June 2017
Year established: 1992
Headquarters: Peterborough
BGL Group is a digital distributor of insurance and financial products, serving more than 10 million customers in the UK. The company operates two divisions – price comparison and insurance distribution and outsourcing (IDO). The former gives clients access to a range of car, home, life, travel, energy, and pet insurance, as well as utilities and financial services. BGL also operates price comparison websites ComparetheMarket.com in the UK and LesFurets.com in France.
Its IDO division, meanwhile, provides customers with various motor, home, and life insurance products in partnership with prominent brands in the UK's financial services space and through its own brands Budget Insurance, Dial Direct, and Beagle Street.
Read more: These are the UK's richest people in insurance
2. ManyPets
Market valuation: $2 billion (about £1.6 billion)
Reference date: June 2021
Year established: 2012
Headquarters: London
ManyPets has recently rebranded from Bought By Many, with the aim of bringing its UK business in line with the company's global brand. It offers pet health and insurance products to customers in the UK, Sweden, and the US.
The insurtech firm uses search and social media data to sell insurance and disrupt insurance distribution. It is the first pet insurer in the UK to offer online form-free claims. In 2019, the company also gave its clients free access to its FirstVet app – the first in the country to do so – allowing them to have direct video calls with veterinarians 24/7.
ManyPets designed its policies using more than 40,000 customer reviews. As a result, its insurance policies boast features that are new to the market and, at the same time, it was able to avoid adding features that clients do not like about other policies.
Read more: Bought By Many enters new market
3. Marshmallow
Market valuation: $1.25 billion (about £1 billion)
Reference date: September 2021
Year established: 2017
Headquarters: London
Marshmallow focuses on car insurance and uses a proprietary pricing algorithm to lower prices for customers spurned by traditional providers, including young male drivers, those living in the UK on temporary visas, and people with low credit scores. The firm made it its mission to help improve the financial health of these individuals by offering affordable cover. To achieve this goal, the company says it invests in technology to reduce operating costs and passes those savings on to its members. It currently serves more than 100,000 clients.
Read more: Insurtech Marshmallow becomes one of the first Black-owned UK unicorns
4. Zego
Market valuation: $1.1 billion (about £880 million)
Reference date: March 2021
Year established: 2016
Headquarters: London
Zego provides simple and flexible policies through its mobile app and website, covering businesses of all types and sizes. It offers a range of motor, professional, and commercial insurance policies. The company started by offering flexible motorbike insurance for gig economy workers but has since expanded with a range of tech-enabled commercial motor insurance products. Currently, Zego insures more than 200,000 vehicles for various types of businesses, ranging from sole traders to fleets and global corporates.
On its LinkedIn page, the insurtech unicorn said that "the problem with traditional insurance is that it holds businesses back."
"It's too expensive and time consuming, and it no longer suits businesses who use vehicles to earn money," the company wrote. "Zego's products represent a solution to this problem for businesses based across the UK, Europe, and beyond."
Read more: Insurtech unicorn Zego eyes European expansion
5. Tractable
Market valuation: $1 billion (about £800.4 million)
Reference date: June 2021
Year established: 2014
Headquarters: London
Tractable is a software company that develops artificial intelligence for accident and disaster recovery. Its AI can estimate the repair costs just by looking at photos of the damage by using deep learning to automate visual damage appraisal. Tractable's AI Review and AI Estimating products help insurance companies improve their claims processes and produce live, end-to-end estimates of vehicle damage. The company holds a partnership with some of the world's leading insurers, including Tokio Marine in Japan, Ageas in the UK, Covéa in France, The Hartford in the US, and Talanx-Warta in Poland.