SchemeServe adds new name to board | Insurance Business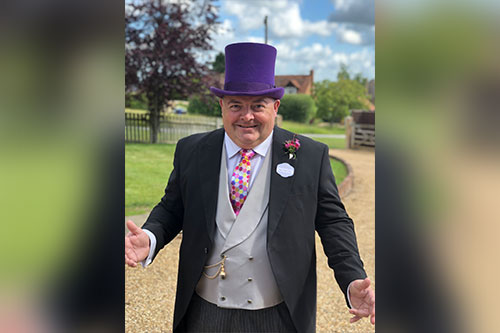 A familiar face is heading to insurance software provider SchemeServe.
Sean Neal (pictured) will join the firm's advisory board, bringing his 30 years of industry experience with him.
Neal, who has worked as a broker, spent 22 years with CP Walker & Son where he was a partner, and later founded MGA Property Protector. Currently, he runs a consultancy firm imagine.services and now believes he can bring his expertise to a new environment.
"SchemeServe is an impressive platform that is robust and scalable but affordable," he said. "I'm delighted to be working with them now in an advisory capacity; I know that there is much that I can bring to the table during this exciting growth period. I'm keen to see SchemeServe in the hands of more brokers to help them grow their business and improve the lives of underwriters and administrators everywhere."
For Adam Bishop, CEO and founder of SchemeServe, Neal's arrival adds further wisdom to an already stacked advisory board full of industry figures and clients.
"It's great to secure Sean for our advisory board," he said. "There's probably no greater endorsement than having a client who wants to come on board. Not only does Sean have hands-on experience of the SchemeServe platform during his time at Property Protector, he also has an enviable industry network and a wide skill set that we're looking forward to tapping into.
"Demand from brokers, MGAs and insurers for fast, simple, affordable technology solutions capable of driving real practical change in insurance, has never been greater. As a result, we've made a significant investment this year in our sales and marketing and growing the advisory board is a key part of that growth strategy. I look forward to working with Sean and the other advisory board members very closely over the coming months."