Theo comes to market | Insurance Business UK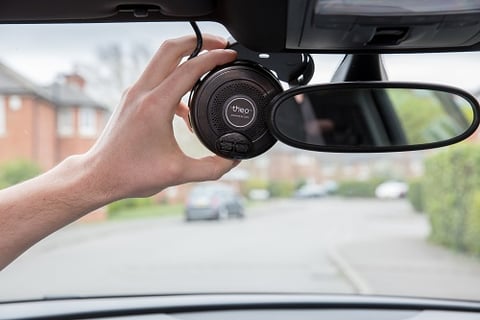 ThingCo has rolled out Theo, which the insurtech describes as "the world's first connected car service delivered by a professionally fitted video camera enabled device."
Theo leverages AWS (Amazon Web Services) technology and will use a combination of ADAS (advanced driver-assistance systems), intelligent voice, video footage, and telematics to provide real-time support to motorists.
"At ThingCo we are on a mission through Theo, to empower drivers through their driving data," said chief executive Mike Brockman, who is a known telematics insurance pioneer in the UK. "That starts with giving them the tools to make their driving safer through state-of-the-art road safety technology – ADAS, telematics, AI-powered intelligent voice, and video footage.
"But what makes Theo fundamentally different from any technology offered by an insurer or motor manufacturer is that we will act completely in the interests of the driver."
The former insurethebox boss asserted: "We will support them if they have a claim, with the customer's permission [to] utilise the evidence from Theo to prove their innocence and in the future we will give them access to competitive insurance based on their driving data. In essence, we will have their back."
Theo's high definition camera has night vision while its reactive intelligent voice uses Amazon's Lex technology. In-car warnings of black spots and accident hazards will also be available.
The device is priced at £169.99 with installation cost at £50. Monthly subscription is £4.99. The accompanying app features instant feedback on journeys and an historical log as well as personalised driving scores.
"Using the Theo app, customers can track their driving behaviour, plan and review their trips, manage insurance claims, receive rewards and incentives, and they will soon be able to share their driving score, through a comparison tool on the Theo app, for insurance quotes," added Brockman.
"And this is just the start; ThingCo's mission is to put motorists of all ages and experience in greater control of their safety, their insurance, their claims experience, through their driving data."