Will the insurer-tech partnership built during COVID actually last? | Insurance Business UK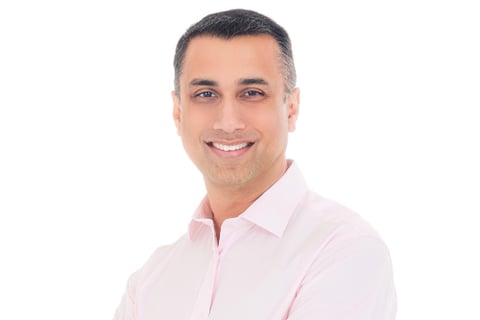 It's the Christmas party season and if this was any other year, the next two weeks would traditionally be filled with the kind of in-person gatherings that the COVID-19 pandemic has made impossible. Now, virtual parties are the new normal and emphasise how far-reaching the takeup of digital technologies has been for individuals as well as for organisations.
2020 has been a year of acceleration when it comes to digitisation and digital transformation and insurance businesses have embraced the opportunities which tech-driven partnerships are making possible. Dean Gulzar (pictured above) head of insurance NTT DATA UK noted that, for a long time, the destiny of the insurance industry has been digital – the COVID-19 pandemic merely fast-tracked this development, as it has seen first-hand.
Read more: NTT DATA on how the coronavirus has highlighted the value of technology for brokers
"Recently," he said, "we partnered with L&G to help it build their data capabilities – making data science accessible and changing the way L&G employees think about and work with data. The partnership is about being a catalyst for change. We worked closely with their team to help create an environment that challenged internal perceptions of data and opened their eyes to the art of the possible.
"The key to success here was creating an end to end solution with training, prototyping and tools workstreams. This approach allowed us to build a positive environment that empowered L&G employees to think differently, helping them to utilise data to create new, cutting-edge services for their 13 million customers."
Read more: Chief of staff on the power of insurance partnerships in light of the COVID crisis
Lending his thoughts on the qualities that make up a strong partnership between an insurance company and tech providers, Steven Haasz (pictured below), chief of staff at INSTANDA stated that the hallmarks are communication, mutual understanding, and ensuring partners look beyond technology to the business needs of that insurer.
The best partnerships are built on the notion that successful technology implementations aren't about the technology itself, he said, but about the business solution. What's more, the world's best technology is only as good as its use and adoption. Adoption not just about the employees, but also intermediaries and distribution partners – like brokers – and sometimes even the consumer.
"So," Haasz said, "the ultimate hallmark of a strong partnership is that which approaches a project in a 360-degree manner, taking into consideration all the human and business elements, as well as the tech."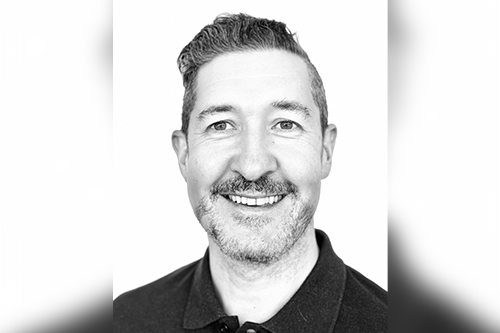 General insurance and protection director at Lloyds Banking Group, Craig Thornton, noted the pandemic has demonstrated just how quickly customers' personal circumstances can change. It is a mutual appreciation for customer insights and a shared goal of offering a better and more personalised service that are the simple yet core components of any successful partnership in our industry.
Read more: Lloyds Banking Group to diversify further into insurance – report
"Last year our research showed that as many as two-thirds of renters haven't invested in contents cover to protect their possessions," he said. "Armed with the knowledge that one of the biggest barriers to this is cost, we were able to partner with the technology firm Trov to create a solution which is tailored to the individual and can be completely managed online.
"At the touch of a button, our customers can now insure individual items whenever and wherever they want, turning the protection on and off as they wish for the items they value most. Flexibility is the thing that mattered most to this group and we were able to offer this through a digital partnership."
As society adjusts to new modes of living and working, Gulzar said, the value of technology has become increasingly apparent as it supports businesses and consumers alike to navigate their new normal. The lockdown forced people to alter their behaviour and seek alternative ways of consuming and interacting. Social distancing, the closure of public spaces and the increased reliance on working from home are just a few of the shifts everyone has witnessed over the last six months, and that are likely to remain permanent fixtures of everyday lives.
"Consumers are seeking more contactless and voice-enabled experiences," he said. "One way to deliver this outcome is by adopting conversational AI. These technologies have been in play for several years, the pandemic has simply accelerated their rollout. From insurance to retail, businesses are now turning to intelligent virtual assistants to engage with their customers and needs – irrespective of location. "
Gulzar noted that there has also been an acceleration of interest in data-driven services, as businesses rush to keep pace with the rapid digital transformation unleashed by the pandemic. Data is a critical asset for an organisation, providing a rich pool of information for the creation of exciting new products and services.
"Little wonder that investment is surging in artificial intelligence and data analytics tools to extract these insights," he said. "By prioritising data, insurers can stay as close as possible to customer need, and deliver the hyper-personalised, bespoke experience that is in high demand in the marketplace."
Looking at the likely legacy of the COVID crisis, Gulzar highlighted that there will be two essential takeaways for businesses – the prioritisation of employee wellbeing and the importance of putting clients first. How businesses are able to respond in a crisis depends greatly on their operational and technology preparedness.
"It is up to us to facilitate this and ensure that our clients are always able to respond to their clients. By offering proactive and empathetic customer engagement, our customers will manage the crisis better and retain business when the tide turns," he said.
"When it comes to employees, communication is key. It is important for us to provide a continual cadence of clear, credible information and guidance on the daily issues our people face and how we are responding. Employees are facing entirely new and unfamiliar challenges. We've made it a priority to let our employees know they are being cared for, working closely with them to help them manage and adapt to the unprecedented uncertainty created by the COVID-19 pandemic."