Chubb: Supporting US hospitals with complex risk engineering | Insurance Business America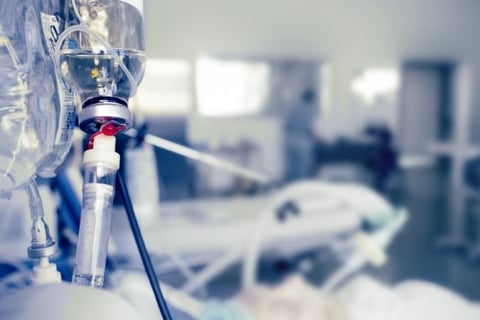 Overcrowding, staffing shortages and lengthy waiting times are just part of the pressures and challenges being thrown at US hospitals and healthcare facilities. Each individual issue (whether bed shortages or the opioid epidemic) can have far-reaching ramifications and leave hospitals subject to significant losses should a lawsuit be filed.
It would be easy to say building more hospitals and training more staff would solve the overcrowding problem – but the reality is far more complicated than that. Hospitals are extremely expensive, and they come with significant risk portfolios.
Global insurer Chubb has a dedicated healthcare industry practice with knowledge and expertise to handle long-tail liability associated with healthcare and the ability to guide the industry through innovation in medical treatments and facilities, healthcare technology, evolving regulatory landscapes, transparency requirements and financial constraints.
Chubb's 15-year partnership with Piedmont Healthcare is a prime example of the complex risk engineering needed to support a growing hospital system. Chubb has consulted with Piedmont as they developed from a standalone facility in 2002 to seven hospitals and several outpatient clinics in 2017. The insurer has also assisted Piedmont with investment into and implementation of advanced medical treatments and technologies, and helped the company with several major construction projects.
"Piedmont started as a single location facility and as the industry changed, Piedmont thrived," said Caroline Clouser, executive vice president, Chubb Healthcare. "Staffing expanded to include employed physician exposure and Chubb provided risk engineering services to assist the organization to adapt policies and procedures for this change.
"The physical plant grew with both renovations to existing locations and the construction of new locations which lead to cutting edge technologies but also contractual changes to meet the demands of their transformation. Through partnership, communication, and long-term understanding of the organization's goals, Chubb is able to provide the coverage they require and risk engineering services to help them along the way."
Construction at an existing healthcare site is never easy. Building works have the potential to impact on clinical care and patient safety, but effective risk management helped make it possible for Piedmont. Chubb assisted the company with a number of patient safety initiatives, which sometimes included transferring patients and operations to a new facility.
"As Piedmont management continues to grow their facility either by the addition of new technologies, offering more accessible outpatient services or the construction or renovation of the physical plan, Chubb is there providing insight into their evolving risk profile," Clouser told Insurance Business. "We often discuss the impact on existing coverages, the need for new or expanded coverages or availability of specialized risk engineering to assist them in analysis of their changing risk.
"Due diligence efforts about major investments often center around the financial impact to the organization, but due to the strong relationship with Chubb, changes are often viewed more holistically to include impact on reputation, operations, strategy, and regulations."
Chubb is the marketing name used to refer to subsidiaries of Chubb Limited providing insurance and related services. For a list of these subsidiaries, please visit Chubb's website at www.chubb.com. The material presented in this article is not intended to provide legal or other expert advice as to any of the subjects mentioned, but rather is presented for general information only. You should consult knowledgeable legal counsel or other knowledgeable experts as to any legal or technical questions you may have.


Related stories:
Everyone has a role to play in curtailing the opioid crisis – Chubb
Cyber risk: Credential harvesting is to future incidents what 'kindling is to a fire' says Chubb