Chubb: The immense value of a 'strong partnership' | Insurance Business America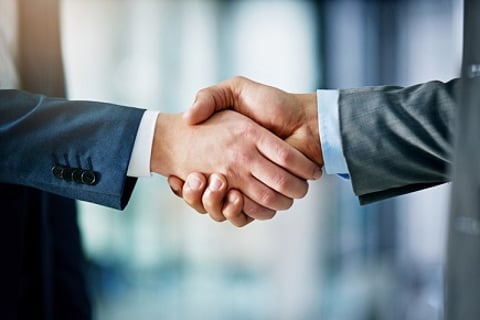 Insurers and brokers are under more pressure than ever before to demonstrate value in an increasingly digitized and direct industry. Value comes in various shapes and sizes. It could be in the form of 'above and beyond' claims adjusting, expert risk management, or assisting with the mitigation of emerging risks.
Partnership is one of the most valuable things an insurer or broker can provide. As a client's risk portfolio evolves, insurers must adapt to those changes and offer services and coverages in line with the client's exposures.
Global insurer Chubb has worked with Piedmont Healthcare for more than 15 years, guiding the hospital system through a rapidly changing risk portfolio, and supporting its growth from a standalone facility in 2002 to seven hospitals and several outpatient clinics in 2017.
The Piedmont Healthcare journey required coordinated effort from Chubb's Healthcare Industry Practice, Construction Industry Practice and Southeast Sales teams. The insurer leveraged the tailored underwriting capability of each individual line to develop a multi-line solution for Piedmont Healthcare.
"Chubb's ability to offer specific healthcare expertise across the various coverages that hospitals need is unique to the industry," said Caroline Clouser, executive vice president, Chubb Healthcare. "While some competitors can sell construction coverage, Chubb offers depth of expertise in many lines of business that healthcare customers need such as medical liability, financial lines, construction and environmental, to name a few.
"This broad appetite and commitment to the industry allows us to better understand our customers, such as Piedmont, and allows our customers to come to know and experience the breadth of our capabilities. This is best illustrated as our underwriters can share knowledge about an organization's financials, management structure and operations."
There are many mutual benefits to having a multi-line relationship with a client, particularly when it comes to the claims process. We live in an interconnected world where one claim from a large commercial entity, such as Piedmont Healthcare, could trigger multiple insurance lines. Having the ability and the expertise to make a holistic response to a client issue is immensely valuable.
"One of the tangible benefits is the ability to further build our relationship with Piedmont and provide them access to the leadership behind the insurance contract," Clouser told Insurance Business. "Additionally, Piedmont executives have an integral understanding of Chubb's financial strength and claim paying ability. They understand that claims may often trigger multiple lines of coverage and by managing these complex claims with a single carrier, Piedmont is provided a more seamless claim process."
The notion of a "seamless" customer experience is talked about a lot in the insurance industry. Few carriers offer the breadth and depth of Healthcare expertise to live up to that experience.
"At Chubb, our Piedmont relationship is just an example of that brand promise," Clouser said.
"Chubb and Piedmont are a great example of a strong relationship. The sharing of information and understanding our organizations allows us to provide coverages timely as they grow and change," she added. "Chubb can anticipate coverage requirements and provide value added benefits throughout the claims process. Piedmont has peace of mind knowing the financial strength of the Chubb organization and the leadership team they can trust to protect their reputation."
Chubb is the marketing name used to refer to subsidiaries of Chubb Limited providing insurance and related services. For a list of these subsidiaries, please visit Chubb's website at www.chubb.com. The material presented in this article is not intended to provide legal or other expert advice as to any of the subjects mentioned, but rather is presented for general information only. You should consult knowledgeable legal counsel or other knowledgeable experts as to any legal or technical questions you may have.