The top 10 car insurance companies in the US | Insurance Business America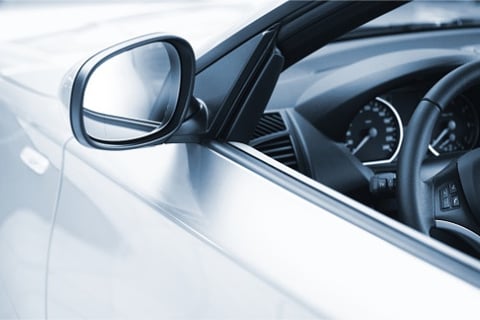 Owning a car exposes you to various financial risks. With car insurance, you can be covered for damage to your vehicle and other circumstances in which you could be liable to pay repair bills or medical expenses.
The best car insurance providers offer not only comprehensive coverage for a reasonable price but also excellent customer service, straightforward claims processes, and accessible ways to make payments and manage policies.
Based on figures from the National Association of Insurance Commissioners (NAIC), here are the top 10 leading car insurance providers in the US by market share:
Direct Written Premiums: $65.6 billion
Market Share: 9.27%
State Farm is a group of insurance and financial services firms owned by State Farm Mutual Automobile Insurance Company, a mutual insurance company based in Bloomington, Illinois. In 2019, it ranked 36th on the Fortune 500 list of largest companies.
State Farm provides property and casualty (P&C) insurance, annuities, life and health insurance, mutual funds, and banking products. It has around 59,000 employees and sells products through a 19,000-strong force of independent contractor exclusive State Farm agents.
2. GEICO
Direct Written Premiums: $46.1 billion
Market Share: 6.51%
The Government Employees Insurance Company (GEICO) is a Maryland-based auto insurance company. It is a wholly-owned subsidiary of Berkshire Hathaway and offers coverage for over 20 million vehicles owned by more than 16 million policyholders.
GEICO employs over 40,000 associates, maintains more than 16 offices across the US, and provides 24/7 service. Its insurance products include vehicle, property, business, travel, overseas, life, pet, jewelry, and identity protection.
Direct Written Premiums: $39.2 billion
Market Share: 5.54%
The Progressive Group of Insurance Companies is known for its innovation in the personal auto market. It claims to be the third-largest auto insurance provider and the number one motorcycle/specialty RV insurer in the US.
For over 80 years, Progressive has offered a wide range of insurance products such as auto, commercial auto, motorcycle, boat, renters, home, and small business policies. It employs over 36,000 people, operates in all 50 states, and sells products through more than 30,000 independent insurance agencies across the country.
4. Allstate
Direct Written Premiums: $35 billion
Market Share: 4.95%
Allstate is a personal lines P&C insurer in the US founded in 1931 as part of Sears, Roebuck & Co. Its insurance products include car, home, property, condo, renters, life, business, motorcycle, boats, and other recreational vehicles. It also offers financial products, such as college savings programs, annuity, and retirement plans.
In 2018, Allstate ranked 79th on the Fortune 500 list of largest US corporations by total revenue. It employs nearly 46,000 people and serves around 16 million households.
5. USAA
Direct Written Premiums: $23.4 billion
Market Share: 3.32%
USAA is a family of companies that provides insurance, investments, banking, retirement, and other financial products and services for former and current members of the US military and their families. It has more than 35,000 employees and over 13 million members.
USAA's insurance products are divided into four categories: auto and vehicle, home and property, life and health, and additional insurance.
Its auto and vehicle insurance products provide coverage for auto, motorcycle, motorhome, boat, and classic car.
Direct Written Premiums: $20.6 billion
Market Share: 2.92%
The Farmers Insurance Group of Companies provides coverage for vehicles, homes, individuals, pets, and small businesses and has a wide range of other specialty insurance and financial services products. It serves over 10 million households with more than 19 million individual insurance policies across all 50 states through 48,000 exclusive and independent agents and over 21,000 employees.
Farmers Insurance's companies include Foremost Insurance Group, The Bristol West Insurance Group, The 21st Century Insurance Group, Farmers New World Life Insurance Company, Farmers Financial Solutions, and Toggle.
7. The Hartford
Direct Written Premiums: $12.6 billion
Market Share: 1.79%
The Hartford Financial Services Group is an insurance and investment company that specializes in life insurance, automobile and homeowners insurance, and group and employee benefits. It also offers investment products, annuities, college savings plans, and mutual funds.
The Hartford operates in commercial lines, P&C other operations, personal lines, Hartford funds, and group benefits.
The Hartford's commercial lines business provides workers' compensation and coverage for auto, property, liability, and umbrella under various products within the company's standard commercial lines. Its personal lines segment offers auto, homeowners, and home-based business insurance products for individuals, and its P&C and other operations division comprises specific property and casualty operations.
Direct Written Premiums: $11.5 billion
Market Share: 1.63%
American Family Insurance, also known as AmFam, is a mutual insurance company that specializes in P&C and auto insurance. Its products and services are divided into three sections: vehicle insurance, property and business, and added protection.
AmFam's vehicle insurance segment covers cars, motorcycles, classic cars, boats, RVs, ATVs, and snowmobiles. Meanwhile, the property and business division provides coverage for renters, homes, condominiums, manufactures homes, farms, ranches, and businesses. The company also offers life, health, travel, umbrella, and identity theft insurance, as well as credit monitoring.
Direct Written Premiums: $7.4 billion
Market Share: 1.06%
The Erie Insurance Group is a multi-line insurance company that provides auto, home, life, and business insurance through a network of over 12,000 independent insurance agents.
Erie employs more than 5,000 people and serves 12 states and the District of Columbia. It has over 5.8 million policies for auto, home, and business insurance as well as over 339,000 policies for life, annuity, and disability insurance.
It ranks on the Fortune 500 list of largest American companies based on revenue.
Direct Written Premiums: $1.2 billion
Market Share: 0.50%
Amica Mutual Insurance is one of the oldest mutual insurers of automobiles in the US. It also provides home, umbrella, and marine insurance.
Amica's subsidiaries include Amica Life Insurance Company, Amica Property and Casualty Insurance Company, and Amica General Agency.