What is active shooter insurance coverage? | Insurance Business America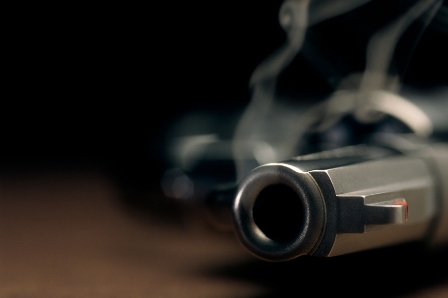 Active shooter risk is an unfortunate reality in modern America. In the first 11 months of 2018, the Gun Violence Archive (GVA) reported 51,895 incidents of gun violence in the US, resulting in 13,312 deaths and 25,718 injuries. A shocking 3,201 of those killed or injured were aged between 0 and 17, and the shootings occurred countrywide. Of the incidents reported and verified, 323 were defined by the GVA as mass shootings, meaning they included four or more victims.
What is an active shooter?
US Homeland Security has defined an active shooter as "an individual actively engaged in killing or attempting to kill people in a confined and populated area; in most cases, active shooters use firearms(s) and there is no pattern or method to their selection of victims."
What can active shooter insurance policies cover?
Physical damage coverage – Insureds can get indemnity for physical loss or damage to insured property caused by an active shooter / workplace violence incident. This might include expenses incurred during structural security upgrades along with building closure, relocation or teardown.
Legal liability / litigation – Insureds are legally obligated to pay for certain damages and claim expenses that arise from an active shooter / workplace violence incident. Organizations today are being held to a higher standard of accountability than in the past when it comes the "duty of care" they have towards customers and employees and the public safety measures they're obliged to uphold. Those who fall short of this "duty of care" are at risk of being sued.
Crisis management – Insurance carriers will indemnify the insured for specialist crisis response and consultant fees resulting solely and directly from an active shooter or threat event. This might include helping insureds deal with public relations, reassuring families and employees and reinforcing the company branding.
Business interruption coverage – Insureds can get indemnity for physical loss, damage or destruction of an insured property, or denials of access to an insured location resulting in business income losses.
Medical expenses, funeral expenses, and death benefit – Policies enable insureds to help the victims of an active assailant / active shooter event by providing a supportive response to the trauma. This might also include psychiatric counseling for the victim traumatized by the event.
Loss of attraction – An active shooter event can stigmatize a neighborhood, business district or a brand. Active shooter insurance can sometimes help with brand rehabilitation and can fill in some revenue gaps, even if the incident didn't happen at the insured's own business.
Are there any common exclusions in active shooter policies?
Insurance brokers should look out for the following exposures:
Terrorism exclusions
Casualties threshold limit
Employee exclusions
Vehicle exclusion
Mental anguish exclusion
Why should insureds buy a standalone active shooter insurance policy on top of their commercial general liability insurance policy?
Many 'standard' insurance policies have 'gray' areas when it comes to an active shooter or workplace violence-related incidents, particularly when it comes to compensating victims, according to Paul Marshall, Active Shooter/Workplace Violence Insurance Program Director at McGowan Program Administrators (McGowan). He said: "The 'duty to defend' clause in commercial general liability policies means victims have to sue an organization and win a lawsuit, even if the organization has good intentions and wants victims to be taken care of."
Who should buy active shooter insurance coverage?
Random acts of violence are not limited to one state, one industry sector or one cause. Fatalities occur across various industries and geographies with a variety of weapons.
Marshall told Insurance Business that active shooter insurance is evolving "to become necessary for every one of an agent's commercial accounts." McGowan Companies' Active Shooter/Workplace Violence Insurance Program has been around since 2016, but the program has gained real traction in the past few years, with events like the Stoneman Douglas high school shooting in April 2018 forcing insureds to open their eyes to the exposures.
"Education and healthcare have been our largest spikes in business, but unfortunately it seems to follow the headline news, so after the church shooting in Texas, we got a tremendous amount of small churches buying insurance," Marshall explained. "School systems would be probably the largest, but just about every industry is calling us, from fast-food restaurants to night clubs to small eateries and restaurant chains."
What is the 'duty of care'?
In the US, several sources of law obligate an employer to a duty of care for the safety, health, and security of employees, in particular, the Occupational Safety and Health Administration Act of 1970. The duty of care requires protection against workplace violence hazards and employers can be held liable for negligence if employees receive "reasonably foreseeable" injuries. In recent years, the US public has been demanding more out of the duty of care principal, regardless of liability. Commercial organizations have reacted to this by asking for more victim coverages under their policies.
Advice for brokers?
"I would advise brokers selling this type of coverage to be good students of policy wording because there are some really dreadful exclusions out there," Marshall added. "Some policies have exclusions for domestic violence, which is horrible because that's the root cause of about 30% of workplace violence incidents that occur. Sometimes policies require a specific number of deaths or victims before they're triggered. You don't want to be telling a school system they're not covered because only two kids were killed.
"Active shooter/workplace violence is a very new exposure and it's ever-changing. At this point in time, everyone feels like a potential victim. The consumer knows about the risk because of mass media coverage. Now it's our job and the insurance agent's job to represent the community and let them know we can provide coverage and support for these types of risks."
Listen to experts analyze the fast-evolving US Healthcare industry