Insurance benefits highlighted after Capital Gazette shooting | Insurance Business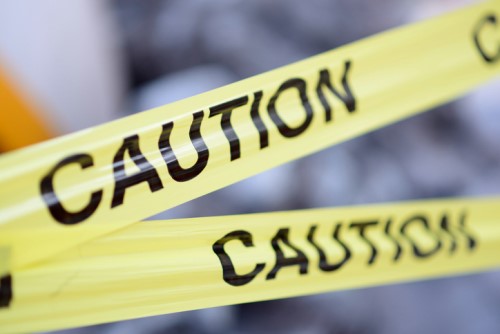 Gunshots fired through the glass doors of the Annapolis-based Capital Gazette newspaper last week resonated far and wide. The tragic shooting left five people dead, two more injured, and communities shaken to the core.
No-one is immune to random acts of violence.
The shooting at the Maryland newspaper marked the 154th mass shooting in the US this year, according to the Gun Violence Archive, which defines a mass shooting as an incident in which four or more victims, not including the perpetrator, are "shot and/or killed" at "the same general time and location."
With the increased publicity of active shooter events or random acts of violence, it's more important than ever for businesses across all sectors to take appropriate action to ensure that if tragedy strikes, they're prepared, according to Paul Marshall, Active Shooter/Workplace Violence Insurance Program Director at McGowan Program Administrators (McGowan).
"Many 'standard' insurance policies have 'grey' areas when it comes to active shooter or workplace violence-related incidents, particularly when it comes to compensating victims," he told Insurance Business. "The duty to defend clause in commercial general liability policies means victims have to sue an organization and win a lawsuit, even if the organization has good intentions and wants victims to be taken care of.
"McGowan's Active Shooter/Workplace Violence Insurance program responds to incidents on day one, enabling organizations and victims to get on the road to recovery as quickly as possible. It covers liability and extra expenses tied to shootings, such as increased security, lost income and public relations. It also pays for victim coverages such as additional medical expense benefits, lost wages, and provides up to $250,000 in victim death benefits."
As shown in recent events like the Toronto van attack in April, the London Bridge attack in June 2017, and the 2016 Nice attack, not all random acts of violence involve firearms. Assailants are changing their tactics and the threat is evolving all the time. In response, McGowan has expanded its policy wording to cover a wide range of weapons, including vehicles and drones.
In a bid to promise fast-action incident response, McGowan has removed all terrorism exclusions from its policy. After the San Bernardino shooting in 2015, in which 14 people were killed and 22 seriously injured, many 'standard' insurance policies were locked up while investigators explored whether the incident was terrorism-related. Such exclusions only add to victim strife, according to Marshall.
"I would advise brokers selling this type of coverage to be good students of policy wording because there are some really dreadful exclusions out there," he added. "Some policies have exclusions for domestic violence, which is horrible because that's the root cause of about 30% of workplace violence incidents that occur. Sometimes policies require a specific number of deaths or victims before they're triggered. You don't want to be telling a school system they're not covered because only two kids were killed."
McGowan policy does not include any of these types of policies. In fact, it has just placed a first-of-its-kind policy, backed by Lloyd's of London, which offers property coverage for an organization that wants to tear down and rebuild a structure as a result of mental anguish caused by an active shooter or workplace violence event. The policy has been placed for a school system in Florida.
Victims of past school shootings would have had to dig into taxpayers' pockets to cover mental anguish-related property losses. For example, Sandy Hook Elementary School spent $50 million on a demolition and rebuild after 20-year-old Adam Lanza fatally shot 20 children between six and seven years old, as well as six adult staff members on December 14, 2012. Likewise, Marjory Stoneman Douglas High School in Parkland, Florida, has announced plans for a demolition and rebuild, which could cost taxpayers up to $30 million.
"Active shooter/workplace violence is a very new exposure and it's ever-changing," said Marshall. "At this point in time, everyone feels like a potential victim. The consumer knows about the risk because of mass media coverage. Now it's our job and the insurance agent's job to represent the community and let them know we can provide coverage and support for these types of risks."
Related stories:
'Multiple casualties' in shooting at Md. newspaper
At least eight dead in high school shooting