What is specie insurance? | Insurance Business America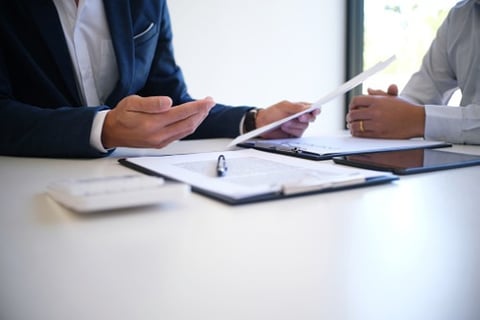 Specie insurance is a niche product that covers high-value, portable items. It's a specialized coverage form that protects valuable goods, like cash, bullion, diamonds, fine art, valuable documents, and even cryptocurrency, when they're on location, at a third-party location or in transit.
Coverage under a specie policy is normally provided on an all risks of physical loss or damage basis, with policy wordings tailored to unique risk requirements. The core risks covered include damages or loss caused by natural perils, like fire, flood, and windstorm, as well as theft or physical damage.
What is typically covered under a specie policy?
Each insurer will have a different risk appetite for what they want to cover under a specie policy. Here are some common items that may be covered:
Bullion / precious metals in their purified form - Most people think of gold bars, but bullion can be gold, silver, platinum, palladium or any other metal. With specie insurance, bullion can be protected at all points of its journey, from mined ore to refineries, to storage in a bullion bank, to a buyer. AXA XL explains that: "A gold bullion bar, typically at least 99% pure and weighing 400 troy ounces [is] usually called a 'good delivery bar' […] It is usually stored in high-security vaults and transported in armored vehicles."
Diamonds and precious stones – Large diamonds are rare and incredibly valuable. Like bullion and precious metal, diamonds and other gemstones (often used in manufactured jewelry, watches, and so on) go through a similar journey from mine to cutter, to grader, to jeweler and eventually to the consumer. Specie insurance protects these precious stones along the way.
Cash and securities – We've all seen the armored vehicles that pull up to banks and other financial institutions to collect, and then move, large amounts of cash. Specie insurance protects this cash while it is in transit. It also applies to other monetary risks like traveler's cheques, currency, promissory notes, tax and other vouchers of a negotiable nature. Cash in transit robbery is one of the more common causes of loss under specie insurance policies.
Fine art – Specie insurance can be used to protect valuable pieces of artistic media, including paintings, manuscripts, ceramics, historical artefacts, textiles, books and more. This is one of the more common insurer risk profiles for specie.
Cryptocurrencies – This is a relative newcomer to the specie game. One might rightfully question: "How can you protect a digital asset in transit?" Well, that's one of the emerging risks that specie underwriters are trying to wrap their arms around. As AXA XL explains: "Although digital currencies are produced through mathematical mining, rather than struck from mined metals as physical currencies are, they also are attractive targets for theft. Cryptocurrencies present a new form of risk, and future-focused specie underwriters are prepared to provide protection for customers."
Who are the primary buyers of specie insurance?
Policyholders will be the owners, carriers or producers of incredibly valuable items. On the commercial side, they may be mining companies or financial institutions. Then there are the retailers, like diamond dealers and traders, the transporters, like the packers and shippers of fine art or bullion, and the institutional or individual collectors.
As explained by specie insurance experts at Jardine Lloyd Thompson Group (JLT), the onus is on cash-in-transit companies, ATM service providers, gold refiners and other specie-related businesses to purchase insurance before trading with their customers. The insurer states: "These firms [need] to insure the goods in their care and in many cases, insurance forms a part of the contractual terms provided by them to their customers."
What are the most common causes of loss under a specie policy?
The principal causes of loss for all forms of specie are theft, physical loss or damage. According to global insurer Chubb, the most common form of claims for gold in transit (and likely other forms of bullion) include mysterious disappearance, substitution or theft committed either by an employee or by a third-party who has received insider information.
Chubb explains: "While it is true to say that much of this risk can be offset by preventative risk management such as tamper proof packaging, varying transit routes, varying transit staff and spot audit procedures some major losses are impossible to predict. They can arise from circumstances that simply can't be controlled such as a major accident to the travelling vehicle, sophisticated large-scale heist, fire, flood or other natural disaster. We have seen all of the above losses at Chubb."
Specie specialists at JLT also raise the issue of employee infidelity. A factsheet provided by the insurance group states: "Due to the nature of the goods (cash, precious metals or other valuables of any nature), one of the most prominent risks is employee theft. It is therefore important that your policy addresses this exposure adequately."