2019 IBA Hall of Fame inductees revealed | Insurance Business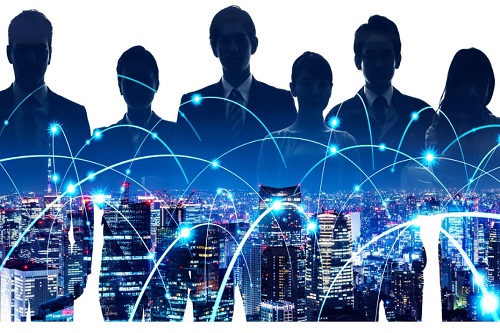 Insurance Business America's Hall of Fame is making some room for this year's elite group of inductees, who hail from across the insurance industry. After a nomination period and then evaluations by a panel stacked with leaders in the industry, 20 executives have been honored with an induction into the 2019 Hall of Fame.
One panelist for 2019 and a 2018 inductee says the process of picking this year's candidates was tougher than he expected.
"The candidates all had impressive careers and all have had a large impact on our industry," said John F. Jennings, CEO of JenCap Holdings. "It was a very wide range of experiences, and it really demonstrates the complexity of the insurance industry and the incredible opportunity that the industry offers to smart and talented individuals."
Of course, Jennings' own career is nothing to scoff at – he has over 30 years of insurance industry experience, and spent the last 25 exclusively in the wholesale distribution business. As the founder and CEO of JenCap Holdings, a national wholesale firm, Jennings has overseen the growth of the firm to over $800 million in premium with more than 400 employees and 20 offices. Before that, he founded Wholesale Trading Co-op, which was developed as a unique wholesale model to bring a closer and more transparent relationship between retailer and wholesaler. Jennings has also served as president of Crump Insurance Services and BISYS Insurance Services, though his first job in the industry was as a casualty broker at Tri-City Brokerage, where he eventually became president.
Despite these accomplishments, Jennings told Insurance Business that being recognized as an inductee in the Hall of Fame last year was a "shock."
"I hope it means more than just getting old!" he joked, adding, "Most importantly, I hope it means that I have had a positive impact on the people that I have worked with and the industry as a whole. I have been helped along the way by many talented insurance professionals and created lifelong personal relationships, which is the best part."
Meanwhile, the key accomplishment during the course of his career that the honor recognizes was his ability to learn and adapt throughout the journey.
"I really started at the bottom of the totem pole, so proving yourself worthy of every opportunity has always driven me," said Jennings.
He navigated many challenges as he made a name for himself in insurance, most recently at JenCap, where he strives to build trust with carrier partners and clients, as well as bring on talented individuals.
"We have been very specific about what we wanted in our acquisitions as far as management and, with little exception, we have been very successful," explained Jennings. "We have acquired firms that were growing and had plans to continue that growth. We have completed 10 acquisitions in the past three and a half years and have grown to $1 billion in premium, and that is just the start."
As far as the most significant development that he's seen in the wholesale business over his long tenure in the industry, it's been the enormous growth in this space.
"When I started at Tri-City, we were the largest wholesaler in the US and we probably only wrote $500 million in premium at that point," said Jennings. "The growth is due to many reasons – consolidation, storms, fires, insane jury awards – but most importantly, it is the insurance industry recognizing the importance of the E&S market [since] without it, there are multiple classes of business that would not be able to buy insurance today. The ability of the wholesale side of the business to adapt to the needs of markets in distress is pretty incredible."
The Hall of Fame edition of Insurance Business magazine hits desks, today - Nov. 07.