Allstate expands – into iPhone repair | Insurance Business America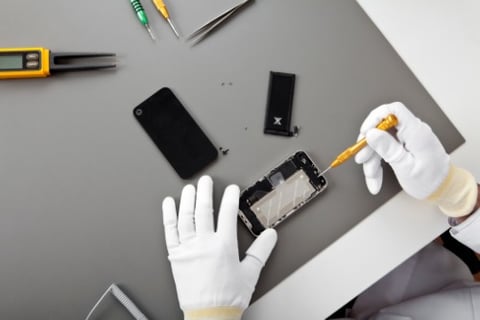 In a surprise move, Allstate Corporation has acquired iCracked – a provider of on-site, on-demand repair services for smartphones and tablets in North America.
A release said that iCracked, based in San Francisco, will join SquareTrade, an Allstate company providing consumer protection plans and tech support.
"Today's consumers rely on connectivity to run their lives, and they can't afford to wait for device repairs," said iCracked president and co-founder Ahmed Khaishgi in a statement. "With our recent acquisition of PlumChoice, SquareTrade is uniquely positioned to protect the hardware and software that power our customers' connected devices."
"We are excited to join SquareTrade, a company that shares our commitment to delivering high-quality on-demand service to customers," iCracked CEO A.J. Forsythe commented.
iCracked operates in more than 60 metropolitan areas in the US and Canada.
The acquisition means that Allstate has become one of the most influential and unlikely proponents of right to repair laws in the US.
"iCracked has been a major supporter of right to repair, and we really appreciate their valuable contribution to the fight for freedom," iFixit CEO Kyle Wiens told Motherboard.
"SquareTrade continues to work with manufacturers as well as the independent repair community," said SquareTrade VP and global director Jason Siciliano in an email statement. "As this issue evolves, we will maintain good relationships and continue to listen to the key players on all sides of the debate and will work towards sensible solutions whether they are led by the industry or regulators."