Allstate to slash jobs | Insurance Business America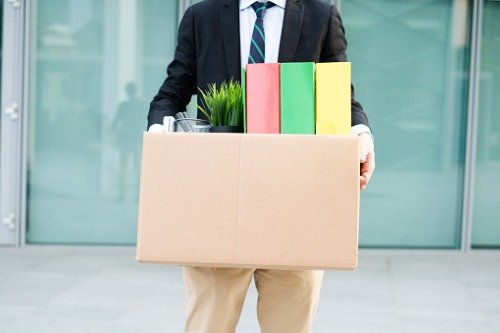 Allstate is moving forward with a plan to cut as many as 3,800 jobs as part of its restructuring efforts.
A recent filing revealed that the job cuts and related office closures will bring a restructuring charge of about $290 million – most of which will be recognized this quarter. The job cuts affect about 8% of Allstate's approximately 46,000 employees (as of late 2019).
In a phone interview with Bloomberg, CEO Tom Wilson said that the job cuts will help "create a more competitive auto-insurance price." The chief executive added that the company needed to lower costs so that it could still "earn an attractive return."
News of the planned layoffs come as Allstate goes through two major changes.
It announced late last year that it would merge the Allstate, Esurance, Encompass and Answer Financial groups into one business; the insurer explained that the move would help free up some capital that would allow it to invest in new technology and more marketing.
The company also agreed last year to purchase National General Holdings for $4 billion – the insurer's biggest acquisition to date. Some analysts have hypothesized that the move is Allstate's way of growing its presence in the independent insurance agent channel, as National General is the second-largest lender-placed insurance provider in the US.
Read more: Allstate's $4 billion push into the independent space
The acquisition, expected to close in early 2021, would add about 9,000 employees.
Wilson explained that although most of the job cuts are related to its business overhaul, the pandemic and the resulting drop in auto accidents also meant that the insurer needed less staff.
"This is a big first step, but this is not the end of our need to continue to reduce costs," the chief executive said. "We'll be reducing costs for three or four years. There's a lot of work we have to do."
Allstate initially held off on announcing the jobs cuts when the pandemic first hit the US, Wilson explained to Bloomberg.
"We waited a little bit until we could see that the economy was starting to pick up some," he said. "We could have done this earlier, but we waited a little bit to get ourselves aligned and to build a set of programs out which help people get new jobs."
Allstate's job cuts were heavily hinted at as far back as June, when an anonymous tipster posted online the company's alleged layoff details. While the leak was speculative, Allstate's current plan to slash 3,800 jobs closely matches the tipster's earlier warning that some 3,700 employees were at risk of being laid off.
Read more: Allstate firing thousands - report
The tipster also mentioned that Allstate was planning to reorganize its 14 regional operations into four "zones," but that part of the plan has yet to be confirmed.