Argo Group enjoys over 270% surge in one key metric | Insurance Business America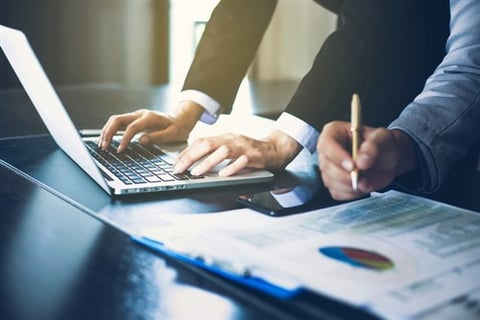 It's the turn of Argo Group International Holdings, Ltd. to report its financial results for the first quarter of 2019, and one key metric has posted a surge of more than 270%.
For the three months ended March 31, the specialty insurer saw its net income per diluted share rise 270.4% from $0.71 in the same period in 2018 to $2.63 this time around. Net income in the first quarter jumped to $91.2 million from $24.8 million previously.
Gross written premium (GWP), meanwhile, improved 7.1% to $760.8 million. Broken down, this figure was a combination of the $410.7 million in GWP from Argo's US operations and the $350.1 million recorded internationally. Both units registered increases in GWP.
As for underwriting income, the US and international camps told different stories. The latter was hit with a multi-million reduction – from last year's $15.8 million to $9.2 million in 2019 – while the US operations enjoyed a 55% jump to $24.8 million from the previous underwriting income of $16 million.
"The $6.6 million decline in underwriting results was due primarily to the decline in net earned premiums, as a result of increased reinsurance and use of third-party capital, the quarter-over-quarter increase in catastrophe-related losses of $1.5 million, and the unfavorable change in net prior-year reserve development of $3.6 million," said Argo about the international operations.
Meanwhile the group's adjusted operating income went up 12.6% to $41.1 million while its combined ratio for the period stood at 94.8%.
"Our strong first quarter 2019 results demonstrate our focus on delivering value to shareholders," commented chief executive Mark E. Watson III. "Our annualized ROE (return on equity) of 20.1% in the first quarter is an outstanding achievement. The 9.1% annualized operating ROE for the quarter, a 100 basis point improvement year-over-year, reflects strong momentum toward our run rate objective of 10%.
"In addition, book value per share increased 8% from the beginning of the year. These results were enabled by a 7.1% increase in gross written premium, with a 10.2% rise in the US operations, an improvement in our expense ratio, and a 26.6% increase in our underwriting income."