Argo US: Keeping clients switched on during a blackout | Insurance Business America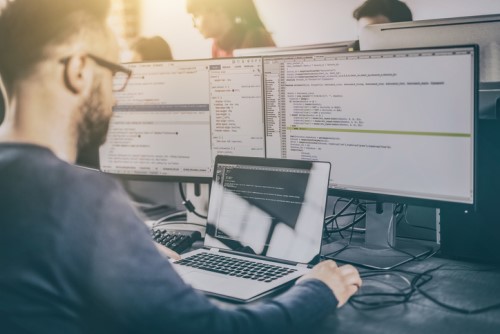 Venezuela is in the grips of political turmoil. In recent weeks, an electricity crisis has resulted in extended blackouts and power cuts across the country, causing chaos in major hubs like Caracas, Maracaibo, Valencia, Maracay and San Cristobal.
The blackouts, which the Venezuelan government has claimed are the result of sabotage in an effort to force President Nicolás Maduro from office, have hit hospitals, public transport, water, food and other services – and a quick fix does not seem to be lurking around the corner.
One sector to be hit hard by the power outages is Venezuela's grocery and food retail business. Supermarkets and restaurants are experiencing huge problems around food spoilage and ultimate loss of revenue.
While such power outages as a result of potential political dispute are unlikely in the US, the country is vulnerable to extreme weather, with hurricanes, floods and wildfires all causing various localized blackouts in recent years. Rooney Gleason, president of Argo Group's US grocery and retail division, spoke to Insurance Business about what supermarkets and restaurants can do to mitigate their exposures to power outages.
"It's important for supermarkets and restaurants to have an alternative fuel generator that they can attach to cold storage warehouses, reserve fridges or refrigerated trailers to keep food from spoiling. It's all about contingency planning," he said. "There are all sorts of rules and regulations in the US that are driven by the Food and Drug Administration (FDA), the state authorities and the local health authorities that have responsibility for food safety.
"The US has been through enough natural disasters so that pretty much all medium and larger sized chains have produced disaster and business contingency plans. They've identified redundancies in their cold storage and have plans in place to limit damages should an extreme weather event occur. There's nothing more motivating to getting a disaster recovery plan right than going through a disaster."
As well as retrofitting supermarkets and restaurants with alternative power generators, Gleason and the team at Argo advise all clients to invest in sensor-based monitoring technology. In recent years, Argo's US grocery and retail division has shifted away from smaller clientele who could not make the necessary investment into technology.
"Everything is sensor-based these days," Gleason commented. "Whether you're talking third party retroactively fitted sensors, or sensors built into the overall store monitoring system, there are lots of alarms that can alert store operators to even the slightest temperature changes within cold storage. Everybody is moving in the direction of sensor-based monitoring, particularly when it comes to food temperature.
"At Argo, we actually deploy technology in the insurance transaction. Our clients have to commit to using a platform that we've developed called Argo Risk Tech, which is a platform of sensors, inspection software, temperature monitoring, and other tools like that to help them mitigate and manage their exposures."
Argo made the move to provide clients with insurtech tools to differentiate their offering in what Gleason described as "a highly commoditized marketplace". He said not only did the unit have to be price competitive, but they also had to provide unique solutions to clients that were meaningful to their everyday operation. His team are now working with the brokerage community to ensure they understand Argo's unique stance.
"We're really uninterested in talking about premium right out of the gate," Gleason told Insurance Business. "What we want to talk about with brokers is what risk mitigation solutions they have in place today and what solutions we can help them with. In this marketplace today, everyone can get to price. The coverage documents are all very similar, so the way that we differentiate ourselves is by asking brokers to qualify their clients for our program. We're starting to find pockets of people in the brokerage community who are really impressed by our offering and how we're using technology to reduce the total cost of risk for clients in a way that no other carriers can."