Billionaire wades in with lawsuit over business interruption claims | Insurance Business America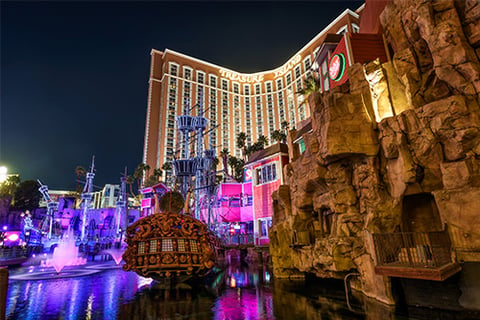 The number of lawsuits filed against insurers over denied business interruption (BI) claims continues to rise, as a real estate tycoon becomes the latest plaintiff attempting to claim on pandemic-related business losses.
Phil Ruffin, the billionaire owner of the Las Vegas casino resorts Treasure Island and Circus Circus, is suing two insurance companies for turning down BI claims for both casinos. The casinos had each filed claims with their respective insurance providers for losses sustained during the COVID-19 pandemic, but both were denied.
Ruffin purchased Treasure Island from MGM Mirage for $775 million in 2009, and acquired Circus Circus just last year from MGM Resorts for $825 million.
Casino.org reported that both lawsuits claim that the coronavirus was physically present in the two resorts.
Circus Circus's lawsuit, filed in the US District Court of Nevada, alleges that its insurer, AIG, sold it an "all risks" policy that is supposed to cover "direct physical loss or damage to insured property." The casino said the policy offers up to $500 million in coverage for physical loss or damage of property, as well as up to $96.7 million in coverage for loss of business income.
"Persons infected with COVID-19 were present at Circus Circus prior to March 18, 2020. In fact, during the period January 01, 2020, to March 18, 2020, Circus Circus employees recorded more than 1,600 sick days. During that same period, Circus Circus had more than 337,000 registered guests from all over the world," Circus Circus's lawsuit stated.
Aside from seeking coverage for the losses it sustained due to "physical loss" and for the loss of income and extra costs sustained, Circus Circus is additionally seeking another $75,000 from AIG in legal expenses, Casino.org said.