COVID-19 tossed "an extra bottle of kerosene on the fire" for hotel insurance market | Insurance Business America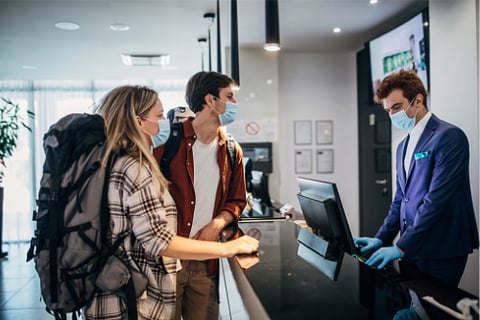 The hotel industry has been one of the hardest hit by COVID-19 shutdowns and travel restrictions. According to the American Hotel & Lodging Association (AHLA), nearly six out of 10 open hotel rooms were empty across the country as of July 08, thousands of hotels have been shuttered, and, overall, hotels have already lost more than $40 billion in room revenue since mid-February.
Some pockets of the industry have been more dramatically impacted than others depending on their locations and how reopening strategies have evolved.
"New York City was completely shut down from a hotel perspective, Florida was majorly impacted, California and the San Francisco area were significantly impacted," listed Evan Simmo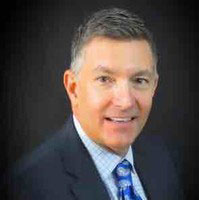 ns (pictured, right), senior vice president, regional property and casualty practice leader at USI Insurance Services. "But then places like Texas and the Midwest or Oklahoma – a lot of the areas that have a lot of land and people tend to be a little bit more spread out so there's not the concentration of people on top of each other – have been affected, but not quite to the extreme that the major metropolitan cities have been."
In the meantime, some hotels have accommodated medical staff or homeless populations to contribute to efforts to stem COVID-19 and help vulnerable people while also filling rooms. In turn, this has had implications for their insurance programs. Mitch McGrath, SVP and division leader, and hospitality property and casualty adviser for Insurance Programs of America, said that he's recommending insureds work with their broker and insurance carrier closely to pinpoint exactly what these non-traditional activities look like.
"Medical equipment is very, very expensive, and that's not covered under your normal hospitality policy," he explained. "And then from a liability standpoint, whoever the leasing company is that's coming in and leasing out these hotels to make it a non-traditional hotel, they need to fully indemnify the insured (the hotel owner)."
Other questions that hotel insureds have been asking during this time have included whether business interruption coverage will apply. This issue is escalating, with the Dallas, TX branch of the luxury hotel company Ritz-Carlton recently filing a lawsuit against its insurance company Zurich North America, demanding the insurer pay for business interruption claims related to the COVID-19 pandemic.
Another key area of concern is how premiums will address the lower occupancy rates that many hotels can expect to see for the coming months.
"As some cities are starting to reopen, and [hotels] re-project sales and payrolls, [they're asking] what's the opportunity to go back to insurance carriers with coverage already in place and renegotiate premiums based on what was anticipated if, say, a renewal occurred in October 2019," said Simmons. "'Now that we're re-projecting payrolls that are going to be 35-45% less than what they were in October, can we go back and renegotiate with insurance carriers to provide some relief?'"
Notably, many hotel insurance programs are based on the number of doors in a given hotel, which doesn't change with COVID-19, so they're asking about the relief they can seek out based on reduced revenues. There are also some instances where insureds have minimum premiums on their programs, which has presented a challenge during the age of COVID-19 when they're hoping for premium relief.
"You've got these reduced payrolls and reduced revenues, but you have minimum earned premiums on the policies that could be 100%," said Simmons. "You project $500 million in payrolls, and now the new projection of payrolls is $350 million, but you have 100% minimum earned premium at $500 million."
More broadly, the insurance market has been less than forgiving at the moment. Before the coronavirus swept across the globe, there weren't a ton of carriers writing hotels, and the market has since reacted negatively to the pandemic and related economic fallout.
"It was hardening from a liability perspective and umbrella, and directors and officers coverage before COVID hit, and then it became an extra bottle of kerosene on the fire," noted Simmons. "It became challenging and insurers were taking a position of, 'this is what we're offering – take it or leave it,' so not only were you having businesses shutting down and needing insurance coverage, but [they were] faced with very challenging renewals."
Read more: How the hotel industry is responding to the coronavirus crisis
As a result, hotel businesses are getting squeezed on both ends. Not only do they have less revenue, but McGrath has seen premiums go up 15-30% at renewal with no claims in the prior year. One of the ways he's helping insureds and their agents is lowering business interruption coverage by 30% right away.
"That's bringing down their total insured value, and also bringing down their rate," he explained, adding that, even so, these insureds are "still having a slight increase on the renewals."
The other major concern for insureds is getting non-renewed altogether, or seeing a huge rate increase if they file a claim.
"They want to know is their carrier going to give them a 'go away' rate next year for filing a claim that they know is not going to get paid out since it clearly has an exclusion on the policy," said McGrath. "And my answer to them is, I truthfully don't know … I've probably had 150 claims on BI coverage and loss of income due to COVID, but until we start seeing some of these renewals come in next year, we're not going to know if the carrier is going to non-renew."