Broker on 'unbelievable energy' in emerging industries | Insurance Business America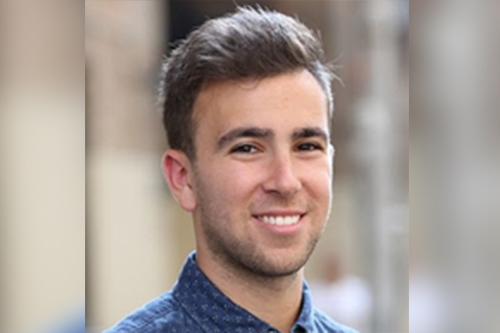 Jonathan Selby (pictured) followed a familiar path into the insurance industry. Inspired by his father, who has been in the business for over 40-years, Selby started his insurance career straight out of college at a small brokerage in Long Island, New York. There, he gained a broad education, placing a variety of insurance products for traditional business models and long-standing industries, like municipalities, hospitality and construction.
But after five years working with traditional business accounts, something else really started to grab the young broker's attention: emerging risks. He told Insurance Business: "That's what piqued my interest: emerging business models, emerging technologies and emerging industries. After work, I'm grabbing an Uber on my phone rather than hopping in the car that I've owned for 10-years. That got me to thinking: 'Who does the insurance for Uber? How do I get involved in something like that?' I use all of these apps on my phone, and I started thinking: 'These are real businesses. Frankly, these are the future of business, and I want to be at the forefront there.'"
Read next: "Incumbents must innovate before innovators find distribution"
That was when Selby linked up with Benji Markoff and Carl Niedbala, co-founders of Founder Shield, a data-driven insurance brokerage focused exclusively on rapidly evolving, high-growth companies. After some initial conversations, Selby quickly identified Founder Shield as having "a different approach to insurance." He said: "They do a lot more problem-solving and creativity. It's less about asking set questions and going to specific markets for certain types of accounts, and more about figuring out how to properly structure an insurance program for emerging industries."
Founder Shield's core clientele includes rapidly evolving, high-growth companies, lots of whom are backed by venture capital and would be classified as 'emerging industries'. The brokerage works with a lot of software and fintech companies, as well as many firms in e-commerce, the sharing economy, and the on-demand marketplace. This unique focus is enabled by Founder Shield's technology-forward approach, according to Selby, whereby the brokerage automates the parts of the application process, leaving the tricky emerging risk challenges in the hands of insurance experts.
The brokerage has built its own proprietary application process to create a more seamless and intuitive experience for clients and prospective clients. Selby explained: "It has a lot of yes/no questions and 'fill in the blank' questions that a business owner can answer without having immense insurance experience. And then on the back end, we have insurance professionals who, with the click of a button, are transcribing that information on to supplemental applications, ACORD applications – really, everything that underwriters are looking for.
"We're not automating the underwriting process. We're making sure that we do the right job and ask the right questions. If a start-up looks like it only has a financial runway of six months, we're making sure to ask the questions: 'How are you going to continue operations? Have you gotten a commitment from your existing investors? Would you like introductions to new investors? We can help with that as we work with so many different VC firms.' With the professional team and the expertise that we have, we're able to really optimize the process and advise our clients. I love our approach because it stays true to the need for the insurance professional, while also making the process a lot easier and enjoyable."
Read more: Amazon's entry into auto insurance holds valuable lessons for agencies
Founder Shield has experienced rapid growth since its inception eight years ago. When Selby joined the firm as an account executive, he was one of six colleagues handling a book of business of a few hundred accounts. Through organic growth, the brokerage will end 2020 with around 50 employees and almost 2,500 accounts. They've acquired expertise from some of the world's leading brokerages, have developed close relationships with the wholesale markets, and they've even launched their own managing general agent, which is backed by Lloyd's of London and is able to offer directors' & officers' insurance, employment practices liability insurance and fiduciary liability coverage.
Like many of its youthful, exciting and innovative clients, Founder Shield has a very entrepreneurial and exciting culture, according to Selby. The firm has remained in growth mode throughout the COVID-19 pandemic, achieving approximately 30% growth every month since March – a feat Selby attributes to Founder Shield's "ability to be flexible." He added: "It feels like the ceiling is always as high as it can be at Founder Shield. We're all growing together, and because we see new business models every day, we constantly have to learn and adapt to fit the needs of these innovative entrepreneurs. The energy is unbelievable."