Brokerage president shares how to keep a connected culture – even during a pandemic | Insurance Business America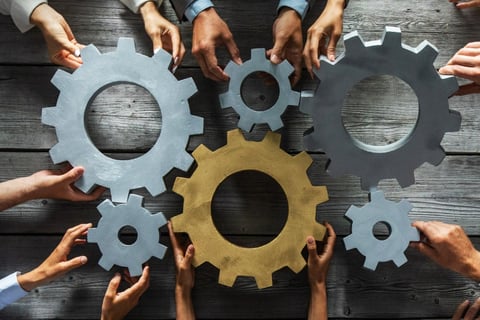 The Liberty Company Insurance Brokers places a great deal of emphasis on teamwork and connectivity in its company culture. That emphasis has allowed it to become one of the fastest-growing insurance brokerages in the US, with more than 20 offices from coast to coast and more added all the time.
But the restrictions and difficulties brought on by the COVID-19 pandemic challenged that culture. Despite the challenges, it was important to Liberty Company president Jerry Pickett to keep the brokerage's employees connected.
Read more: IBA's exclusive feature with Jerry Pickett 'Climbing to the top' is available today
"The biggest challenge we had during the pandemic was our staff didn't get to see each other," Pickett told IBA. "We had to be very deliberate about making those connections happen."
To keep staff unity a focus, the company hosted virtual cocktail hours, concerts and other digital events with company leadership to allow employees across the country to stay in touch with each other, Pickett said.
"We were very intentional about keeping the team together even though that wasn't a physical possibility," he said. "Liberty is a culture that happens to function as a business. We have a very family-oriented, social environment."
Read next: Liberty Company partners with full-service agency
The Liberty Company emphasizes community, happiness and wellness for its employees, Pickett said. The company has a chief wellness officer who provides one-on-one counseling for team members, as well as ongoing wellness programs. Pickett said the company plans to continue offering that support even after the pandemic.
Pickett said that productivity rises when a company ensures its staff is content and feels a sense of connection. Having a supportive culture is good for employee retention and attracting new talent – and it also makes the company more appealing to potential M&A partners, Pickett said.
"As a company, we embrace change – that's how we improve and grow," he said. "Our growth in the last three years makes us the fastest-growing privately-held insurance broker in the country, and we don't see any sign of that slowing down."
Read next: IBA's exclusive feature with Jerry Pickett 'Climbing to the top' is available today