Brown & Brown makes largest acquisition in its 75-year history | Insurance Business America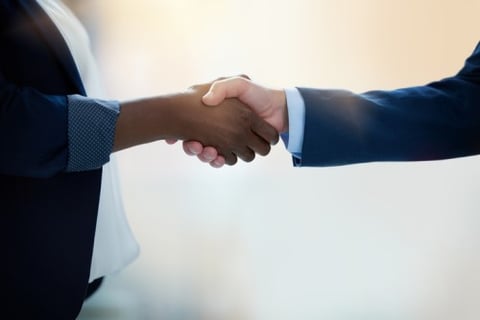 As if the 19 deals it's made so far this year aren't enough, insurance broker Brown & Brown has announced another acquisition, this time the largest in its history.
Brown & Brown will acquire Hays Companies insurance operations, which has annualized revenues of around $200 million, and will add 700 new team members and 32 locations to the broker's retail services division. The transaction is expected to close in November 2018, subject to certain closing conditions.
Hays Companies was formed in 1994 and has grown to become one of the 100 largest US brokers. It's comprised of over 700 risk management and employee benefits professionals across 21 states, while also focusing on commercial insurance, consulting services, specialty programs and private client services. Jim Hays, CEO of Hays Companies, will continue to lead the operations with the Brown & Brown retail division, and Mike Egan will continue to serve as president and COO of the Hays Companies division. Following completion, Hays will join Brown & Brown as vice chairman and will serve on its broad of directors while Egan will become a regional president of the Brown & Brown retail division.
"For the past several years, Jim and I have gotten to know one another both professionally and personally. It became clear to me over that time that our organizations share a common sales, service, entrepreneurial and teammate focused culture which delivers results and that joining the Hays Companies team with Brown & Brown will be mutually beneficial to our collective clients, teammates and carrier partners," said Powell Brown, chief executive officer of Brown & Brown. "We are excited to have the experience and client focused team of Hays Companies join with us under the leadership of Jim and Mike."
Hays meanwhile said it was the right time for the independent insurance broker to partner with an industry leader after 24 years of business.
Read more: M&A insurance growth greatly influences deal-making – Aon
"Brown & Brown has the same client-focused attitude that our clients have come to expect from the Hays Companies team," said Jim Hays. "This partnership enhances our ability to provide expanded solutions for our clients and new opportunities for our employees. Because the Hays Companies name, our executive group, and our account teams will not change, we expect a smooth transition. As far as we are concerned, it is business as usual. This is a new era for Hays Companies. I am very excited about the future as a part of the Brown & Brown family."
An overview of the transaction will be provided in Brown & Brown's Q3 earnings release.