Burns & Wilcox boss reveals why it pays to be cool | Insurance Business America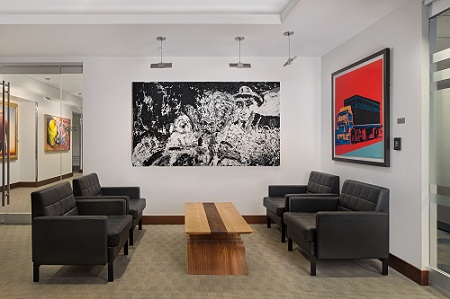 Burns & Wilcox's parent company H.W. Kaufman Group is in expansion mode. Over the past year, the Kaufman Group has made multiple real estate investments across the US and Canada in order to facilitate growth forecasts within its global network of companies.
Since last year, Burns & Wilcox has benefited greatly from the Kaufman Group's keen investment eye. The wholesale broker and underwriting manager has experienced moves to new offices in Montreal, (Quebec, Canada), Minneapolis, Milwaukee and Myrtle Beach. The company also opened a new office in downtown Los Angeles and completed expansions and renovations to its offices in Halifax, (Nova Scotia, Canada), St. Louis, Oxford and Orlando.
Burns & Wilcox Brokerage, the wholesale property and casualty brokerage arm, relocated to a larger office in downtown San Francisco, and completed a location expansion in Dallas. Both of these moves were driven by organic growth within the unit.
Alan Jay Kaufman, chairman, president and CEO of H.W. Kaufman Group, said the Group's strategic real estate investments "afford us the ability to better serve our expanding client base" and are a direct reflection of the increasing demand for Burns & Wilcox's "deep expertise in specialty insurance."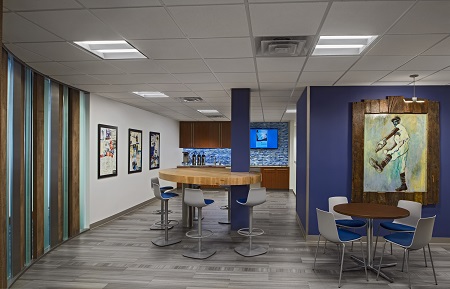 But the insurance giant's property investments aren't just about business growth; they're also about cultural growth, collaboration, innovation and preparing Burns & Wilcox for the future.
"We strongly believe people should work together and that they should collaborate, integrate and develop relationships in our office settings as opposed to working in isolated environments. Team effort and collaboration have proven through the centuries to be the best way to conduct business, and I think that aspect of business continues today," Kaufman told Insurance Business. "In insurance organizations, underwriters, claims adjusters, people in the marketing department and the brokerage team all need to work together. Teamwork provides a much greater output and success story than when you have units working in siloes, and a great office setting enables that collaboration.
"You can have all the technology and all the expertise, but at the end of the day, you have to have strong relationships. Those relationships are developed better on a local basis than a long-distance basis, and consequently, you have to have offices in key locations where lots of business can come into the company and where lots of people want to work."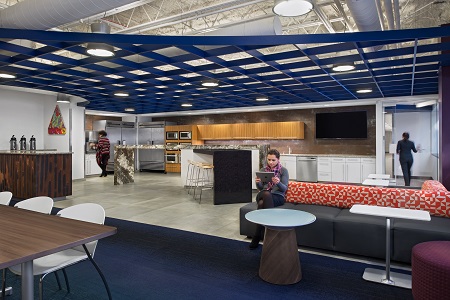 The next important thing, according to Kaufman, is creating an office environment that people actually want to work in. Employees need to be comfortable, inspired, and even proud to call an office their own, he said. This is a challenge that all companies face - the need to constantly update company culture in order to attract and retain talent, but without losing any core values. That cultural shift needs to start with the corporate headquarters because that will set a precedent for the rest of the company. Kaufman said he's "very proud" of the culture, design and architecture the Group has incorporated at its Michigan headquarters, and they've used the same designs for their global network of companies around the world.
"A short time ago, we relocated one of our Burns & Wilcox offices from a suburban area in Salt Lake City into a very cool 1920s building in downtown Salt Lake City. It's a very attractive building, which was designed by a well-known architect from Detroit called Albert Kahn. There's a big water tower on top of it, which we've now branded with Burns & Wilcox and it's the hit of Salt Lake City," said Kaufman. "This is an example of an investment we made into a unique space, as opposed to just a box space in a new building. If your space is cool and innovative, you will attract people who consider it a great place to spend their time every day. It pays off to have a great working environment."
The Kaufman Group wouldn't purchase a cool office building in a location that didn't have business potential. The chief exec explained that they're always looking for locations where the economy is strong, and the business is growing.
"We moved Burns & Wilcox Brokerage into a new office in downtown San Francisco because it's a good market with a strong economy," he commented. "It's a big area for technology, construction, healthcare, professional liability, cyber liability – all areas that we're very strong in. We needed more space and we've improved our space in order to attract the right talent and to meet the current needs of technology in our office.
"Certain parts of the country grow for different reasons. For example, our offices in California, San Francisco and Los Angeles are growing because of the natural catastrophes and the wildfires that have taken place. Many homeowners and business owners in wildfire-prone areas are finding it hard to get insurance coverage. That's driving more business to us at Burns & Wilcox because we're in the business of covering hard-to-place risks. Likewise, on the east coast, if there was another hurricane of consequence, that would likely propel our eastern offices to grow. Some of that growth you can anticipate and some of it is reactionary to the market."