Burns & Wilcox's Alan and Daniel Kaufman lay out acquisition strategy | Insurance Business America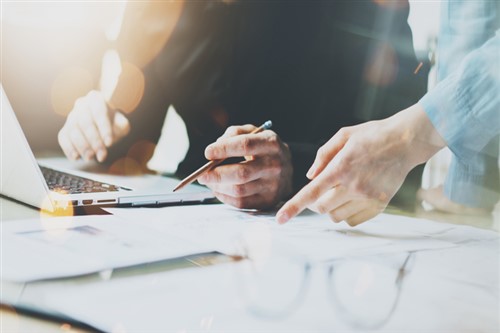 To acquire or not to acquire, that is the question. For an industry giant, sometimes the right choice is to step away from a deal. Insurance Business spoke with Burns & Wilcox at the Wholesale & Specialty Insurance Association (WSIA) Underwriting & Leadership Summit in Phoenix to learn about the insurer's acquisition strategy and what's in store for the specialty lines space.
"Some of the best moves we've made have been by not making some acquisitions because the multiples are so high and the risk is so great, and it's turned out that our company was better served not making those acquisitions," said Alan Jay Kaufman, chairman, president and CEO of H.W. Kaufman Group and leader of its largest subsidiary, Burns & Wilcox.
"Sometimes the old cliché, 'the best deals are the deals you don't make' has come to the table for us. With that said, we're still making acquisitions and we've opened some offices, bringing teams of people, but everything has to be perfect. The stars have to align exactly right for some of the acquisitions to work."
As a private company, the firm has the luxury of picking and choosing its acquisitions rather than being led by private equity or shareholder interest, said Daniel Kaufman, senior vice president at H.W. Kaufman Financial Group and a managing director at Burns & Wilcox.
Meanwhile, ongoing shifts in the market could change the acquisition landscape.
"When interest rates start to rise, and they are going in that direction, the cost of capital becomes more expensive. That will change the market," said Kaufman senior. "I'm not predicting that things are going to get really difficult. I think we have another two or three years of good times ahead, but when things change in the sense of higher cost of capital, the expectations of returns are bigger. You'll see acquisition costs go down."
There's more than the bottom line to consider when acquiring another company. The chemistry has to be right – both with the lines of business and the people.
"We're not looking to just add revenue, we're looking to add good people, good lines of business, specialization, expertise – these are all important things to us, and obviously the fit," said Kaufman junior.
"Every year we make acquisitions, and I think there's going to be a couple announced this year already, but with that said our focus is getting the right people. If the chemistry works, you have the right people, good opportunity for the seller, good opportunity for us," added Kaufman senior.
Certain segments of the market are poised to experience growth. The senior VP singled out healthcare, because of an aging population, and construction, because of a booming economy, as two thriving areas for the insurance industry. Overall, there's a lot to be optimistic about in specialty lines.
"I think the specialty lines space still has a strong position in the E&S market," said Kaufman senior. "The amount of business written last year is more than it was in '16. It continues to increase. I think there will be a bigger need in the specialty market as time goes on, as new issues come up – it used to be environmental that was a big issue through the years and now it's cyber. There's always going to be a need for the expertise that our market brings to the table."
The president and CEO is bullish on the opportunities in E&S, and predicts changes in market conditions will pave the way for more of them.
"The standard companies have stepped with more than their toes into the gray area of writing E&S business," he explained. "With all the indications, the results are not going to be great for them. Traditionally, that happens – historically, when results come out, they pull back and that leaves more opportunities for us."
Related stories: