Business as usual? Not quite | Insurance Business America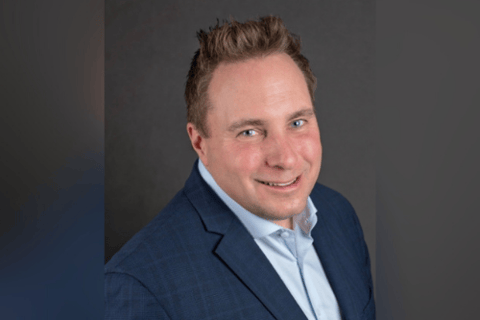 As businesses across the globe try to recover from the COVID-19 pandemic, have brokers been able to meet their clients' coverage needs?
Dave Chmiel (pictured), national director of claims for North America at Hub International stepped into the role a month before the pandemic and told Insurance Business about how lockdowns and restrictions have impacted business interruption (BI) coverage across many fields.
"Prior to the pandemic, communicable diseases and pandemic-related exposures only accounted for 3% of business interruption claims," he explained. "In 2020, 57% of all claims filed for business interruption were a result of the pandemic, and it continues to escalate."
Read more: Business interruption risk and its relationship with the global economy
The landscape of business interruption has shifted and now the industry is seeing more impact on supply chains. "There's not enough manufacturing employees able to work, which is why areas such as the used-car market is so hot right now," said Chmiel.
Compared to two years ago, a used car is 20-38% higher, but Chmiel noted that by June 2022 the auto industry should stabilize again.
"It was a black and white market when hospitals, concerts, and sports events were shut down. Now as we're getting back to normal, those types of businesses can attract attention again. But the new form of business interruption in 2021 and 2022 is around if you want to buy a car or couch," he mentioned.
Business interruption is taking a whole new turn and supply chains continue to take a hit. At the beginning of the pandemic there was renumeration or monetary relief from the government, but now it is becoming increasingly difficult for manufacturers due to short staffing.
There are many employees who would rather stay at home, avoid potential exposure to COVID-19 and collect unemployment because they are receiving money similar to when they were working on a supply chain.
"Some businesses are increasing pay to attract new employees as there's short staffing and high turnover across the board," Chmiel added.
He also explained that brokers should take a 3 -fold approach to help clients recover from business interruption losses.
First off, brokers can use integrated disability management teams to help the employee base clients already have, taking a risk management angle to help HR minimize exposures through wellness programs and safety protocols.
The placement of insurance is also extremely important as Chmiel said there's not a market that's willing to write business interruption with a communicable disease inclusion right now. Trying to guide clients to not purchase false policies that will not provide coverage to the prevalent risks in today's environment would be the second step.
"We talk about managing the total cost of risk every day, and now it's become even more broad," he said. Setting realistic expectations through a gap analysis, allows broker to work with new clients to do a deep dive and find out the intricacies of the policies and what they really cover.
"Clients don't really know what exposures are covered," he added. "Getting into the comprehensive nature of the policy is key."
Finally, brokers must be transparent about rate increases in a tightening market. "Educate and prepare clients six months before renewal so they're financially prepared. The job of a broker is to help the CEOs and CFOs allocate money accordingly because when premiums come in, they won't see a decreased or flat rate," Chmiel emphasized.
Proactive education for clients is essential in a rapidly evolving environment.
Read next: Business interruption ruling is 'another brick in the wall' for insureds
"There are so many potential exposures outside COVID-19 that there will still be BI business to be written," he said. No matter what line of business a client is in, BI is something that is necessary, but now is not the time for clients to diversify and move into spaces like event management.
Brokers need to stay agile and have due diligence in place for their clients to remain successful. "At the end of the day, it's that preparation piece and being transparent. Managing expectations for clients where the true value is," Chmiel noted.